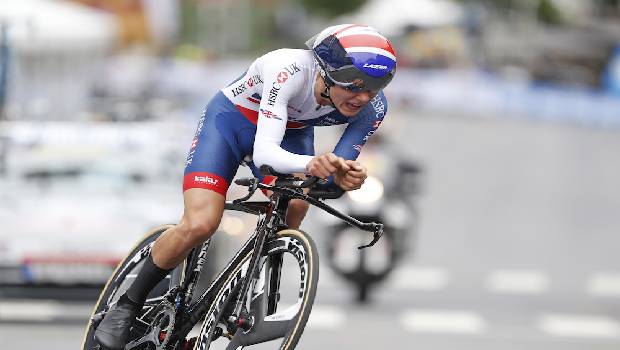 Switzerland conducts UCI 2020 Cyclo-Cross World Championship series, on the first weekend of February at Dubendorf. The competition consists of 6 previous winners of the UCI champions list. There are six categories separated in the February Cyclo-Cross World Championship, each 3 on two days of the commencement. On the first day of Cyclo-Cross World Championship, at 11:00 am Junior Women who fall under 17-18 years of age, at past mid-noon Under-23 Men will race, and in the early evening, Elite Women will cycle for their positions. 2nd February 2020 the day will begin with Junior Men, Under-23 Women and ends with Elite Men competing for the title.
Thomas Pidcock, the British cyclist is said to lead the Elite Men category in the UCI Championship 2020 game. Pidcock had won the U23 Men's title last year in this World Championship. But in the Elite Men group in the UCI 2020 series, the rider competes with the last year defending title champion Mathieu van der Poel and few other bicycle riders like Eli Iserbyt, Wout van Aert and Toon Aerts the bicycler is familiar with. This year the bicycler's participation will be regarded as a fresher in the Elite Men names and also it is Pidcock's first time to peddle through the new space in the terrains.
Tom Pidcock at a press interview said that UCI World Championship is one of the vital calendared seasons for the rider, and so he will be in his best form to top among the other riders in the game. The bicycler earned a bronze in the U23 UCI Road World Championship 2019 and went through a dental surgery due to the crash in the game.
Similarly, Evie Richards had been the two times title winner in Under-23 Women UCI Champions. During 2018 Richard had knee surgery and had to sit out a few games that year. Richard had started this year's season by being listed under the Elite Women's names for the UCI Cyclo-Cross World Championship game.
Matt Ellis, the British co-ordinator from the Cyclo-Cross said that an interesting game course awaits the audience, he said about the schedule. With the talent pool like Thomas Pidcock, Evie Richards, Rory McGuire, Anna Flynn, Thomas Mein, Ben Tulett and many more, there could be a potential to bag big achievements in the games were words by the co-ordinator.