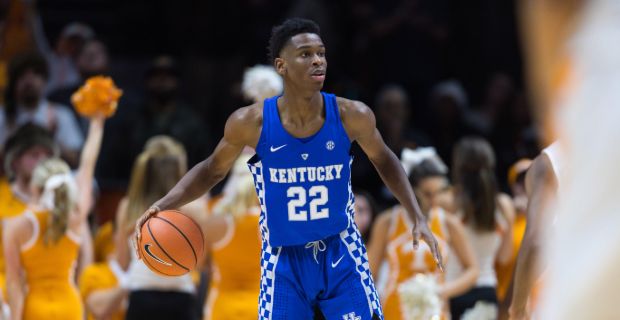 Los Angeles Clippers came from behind to beat the City Thunder 99-94 at Staples Centre. LA Clippers did just enough to survive the Thunder. The Clippers faced off Oklahoma City Thunder with a search for their second win of the season. LA Clippers fell behind by as many as 15 points in the first half and 12 points in the early second half. But Paul George and his men made a great battle to clinch the victory with a margin of just 5 points.
Paul George carried his club to secure a win even after a slow start. George finished with a game-high 32 points and nine rebounds. He was brilliant on the court with seven assists and three steals. George brought the Clippers ahead by 3 points with just 36.7 seconds left in play, with his aggressive and clever moves.
George scored or assisted on 11 straight points to put his team in front.LA Clippers needed every single one of his 40 minutes as LA Clippers rallied to beat the City Thunder. While Reggie Jackson added 15 points, Nicolas Batum and Luke Kennard finished with 14 points each. This trio supported George with rebounds and good assists.
Shai Gilgeous-Alexander, the star of the Thunder was excellent with his moves and steals. Alexander led the Thunder with 28 points and seven rebounds. The other two players to score double figures were Darius Bazley and Josh Giddey. Both contributed 15 points.
The main reason for LA Clippers setback was due to a horrific offensive effort. The Clippers' offense was worst and poor in the first half. LA Clippers' guards did not see the next move coming. The Clippers' starters stood around and watched each other play for the most part of the first half.
The Clippers was careless in their decision-making and also had no real plans.However, LA Clippers rectified their mistakes and started to play their best from the opening of the second half. The Clippers shot 15-of-50 from the field, including a 3-of-21 from 3-point range. The Clippers did well to rotate the ball and close off lanes.
Terance Mann came in and provided an instant dose of energy for the Clippers. He added crucial 10 points to the score sheet. George cleared two 3-pointers and found his teammateKennard for another as LA Clippers had a rapid run late in the fourth quarter. Finally, George led the Clippers to seal a win with his critical jumpers and blocks.