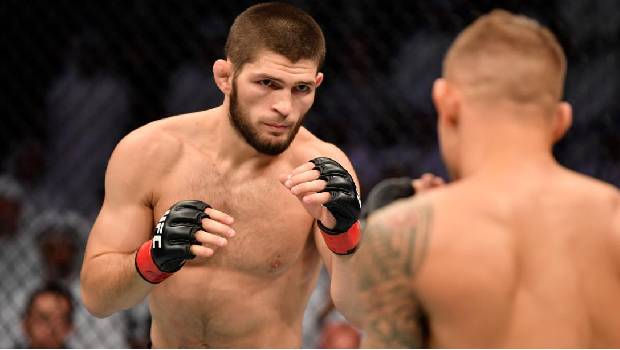 After suffering an excruciating knockout defeat to Dustin Poirier, the 'Notorious' Conor McGregor is training heavily to rebound back into the sport. Few of his fans and avid UFC followers believe that the former UFC champion will not be able to rediscover his dominance inside the Octagon.
His defeat to Dustin was the first TKO loss McGregor suffered in his entire career. Among the many names who doubt McGregor's chances of rebounding from such a significant loss a name that pops out in this list is the current UFC lightweight champion Khabib Nurmagomedov. It is to be noted that McGregor and Khabib share a grueling past that is filled with personal insults, post-fight brawls and finally a fight that is the biggest grossing encounter in UFC history.
Khabib, who time and again has voiced that he clearly has no interest in facing McGregor in a rematch, feels the once dominated fighter can regain his momentum in UFC and achieve the level he was once at during his prime.
Khabib in a recent interview with ACA fighter Magomed Ismailov said there could be never a man could be at the peak for two times in the entire span of his career.
Even though both the fighters share one of the most bitter and volatile feuds in the history of UFC the Russian champ said he is not making a personal assumption about the Irishman. According to him, it is a statement that can be said to any MMA fighter which also covers McGregor's current form at 155 pounds.
Nurmagomedov added that he is not just speaking about him. What he really means is that a man cannot have two primes. Wherein a team could do it. He gave the example of Real Madrid and how they did it few times in a row. Teams have an edge in this regard but when speaking about individuals such as them who perform on their own cannot have peak form twice.
McGregor after his defeat against Khabib at UFC 229 has now only fought twice. He is now in the early stage of talks to face Poirier in a trilogy bout this summer. If it shapes into reality, then the discussion of McGregor being past his prime form will have yet another chance to prove he is a title contender at 155 pounds.