UP Y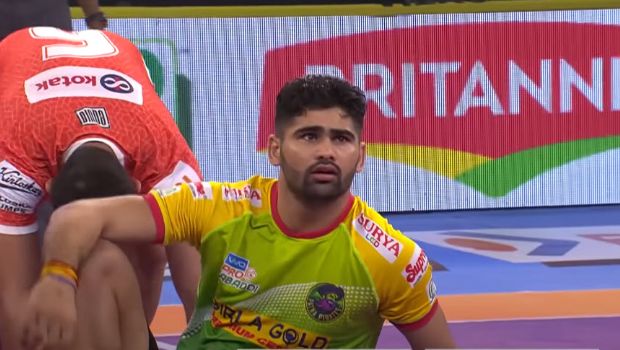 oddha clinched a comprehensive victory over Tamil Thalaivas by the margin of 41-27 at the Shree Kanteerava Indoor Stadium on Sunday. It was not just a match, but a battle for redemption A brilliant performance from the UP Yoddha team, especially a great effort from their defenders. 19 tackle points from the defenders is a very positive sign for any team. UP Yoddha has now made it to the top six with three wins to their name. They now have 18 points from six matches. On the other side, Tamil Thalaivas placed 11th with 10 points, have a lot to work on if they want to finish this season with a smile on their faces.
For the Thalaivas, not too many positives, but Himanshu put in a few crucial contributions in raiding and defense. This team needs to get its act together fast if they want to have even an outside chance of making the playoffs. Though the Thalaivas started with good intent, they lost the plot and began bungling positions. Tamil Thalaivas' raiders failed to impress and deliver well on the mat. The raiders never found their rhythm going as not even a single raider performed well to take more than five points. But the defender Sahil Singh finished with six points.
For UP Yoddha, star raider Pradeep Narwal managed to end up with six points. The 22-year-old Narwal became the first player to reach 1400 raid points in Pro Kabaddi history.  UP Yoddha defenders Sumit and Ashu Singh completed a well-deserved high five. UP Yoddha's defense kept the Thalaivas raiders quiet throughout the game. The Thalaivas defense unit seemed to be operating at 50 percent intent and effort. A few errors here and there helped UP Yoddha to capitalize and run away with the game.
Whenever a raider or defender of Tamil Thalaivas tried to inflict an all-out and get his team back in the game, he got Super Tackled and the opposition went ahead by getting quick double points. UP Yoddha experimented with its backup raiders toward the end as Tamil Thalaivas gifted many points. It was a good strategy from the UP Yoddha coach to bring them in such a low-pressure match situation. Rathan, who came onto the mat in the final minutes, brought the curtains on the game with a Super raid.
Earlier in the day, Bengaluru Bulls scripted another miraculous comeback to tie the contest against Patna Pirates.