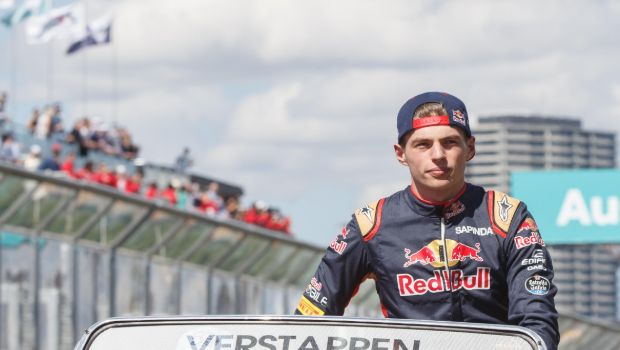 Max Verstappen beat arch-rival Lewis Hamilton to secure his maiden World Championship title. Red Bull driver Max Verstappen overtook Hamilton of Mercedes on the last lap to become the new Formula One world champion. Max Verstappen and Lewis Hamilton were level on points in the title battle before Abu Dhabi Grand Prix. Verstappen of the Netherland delivered his best to surpass the seven-time champion Hamilton and became the first-ever Dutchman to lift the F1 Championship.
Verstappen held his nerves in the final minutes to win the title-deciding Abu Dhabi Grand Prix at the Yas Marina Circuit. Red Bull Racing won its first Formula 1 title since 2013. Mercedes racing team secured the constructors' championship for an unprecedented eighth successive year. However, the 24-year-old Verstappen ended a run of double dominance since 2014.
Mercedes driver Hamilton and Verstappen started side-by-side in the final lap and the British racer rushed to the lead. Red Bull driver Verstappen stalked the Mercedes driver through the first four turns and then made his pass in turn five to pull a win. The Dutch driver reclaimed the lead on Turn Seven and forced his rival off the track.
The Crowd witnessed a great end to a season that saw the top two contenders go wheel-to-wheel over 22 races. Both the racers battled in four continents before arriving in Abu Dhabi with points tied in the championship standings. For the first time, the title contenders were equal at the year-end season finale since 1974 when Clay Regazzoni and Emerson Fittipaldi were neck and neck going into the final race.
Mercedes boxed Hamilton for a lightning pit stop and he came back in seconds behind Sergio Perez of Red Bull. Perez then proved himself as an ultimate teammate, by frustrating Hamilton's numerous attempts to overtake and allowing Verstappen to cut the gap. However, Hamilton came up to hit the front and Perez ceded his place to Verstappen.
Lewis Hamilton, who raced to cruise past Michael Schumacher's record of seven titles, had the race well under control. But his lead was collapsed when Nicholas Latifi crashed with five laps remaining. F1 officials sent out the safety car for a clean-up and resumed the race with just one lap remaining. Verstappen took advantage of a second safety car to overtake Hamilton on the final lap after the crash.
It was truly an amazing finish to the season. Max Verstappen fully deserved to clinch the World champion title. Lewis Hamilton has been dethroned after four seasons of dominance. F1 2022 would be so exciting to watch with new regulations and a new world champion.