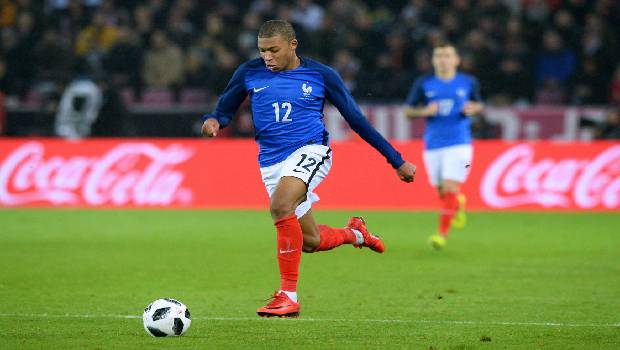 France defeated Spain 2-1 in the Nations League final in Milan. A late winner from Kylian Mbappe helped France to win its maiden Nations League title. It has taken 100 days for Kylian Mbappe to climb from the depths of despair. From his penalty that was saved as France in Euro 2020 and summer of turmoil as he tried to force a move from PSG.
But last night in Milan, Mbappe was a hero once again Kylian Mbappe was the hero for France who was in a flurry of the run to score the winning goal. France who had won the World Cup trophy three years ago added Nations League Trophy under their name.
Once the game starts, in six minutes, Benzema had skipped clear and around goalkeeper Simon but his touch forced him wide. Instead, he looked to cross. Premier League players one of the five Cesar Azpilicueta starting for Spain, was back to clear.
Ferran Torres, who had scored two goals in the semi-final against Italy, was ruled fit to start despite an ankle problem and positioned himself wide on the right, Spain's youngest international player Gavi retained his place in midfield and he was fortunate to escape a yellow card as he was late into a challenge on Aurelien Tchouameni Since Adrien Rabiot was tested
Covid-19 before the game Monaco midfielder called in to replace him.
The first half was tight as France was smothered by Spain's possession in 45 minutes Oyarzabal shocked France by opening the scorings. Antoine Griezmann, who was winning his 100th cap, and was a milestone lifting him into an elite group of footballers even more remarkable is that he has now appeared in the last 57 games.
And Deschamps, who is head of him on 103 caps, valued his intelligence and his ability to read the game who spent most of his time tracking back in the first half which helps to break up the Spanish passing patterns. Benzema took an impressive right-footed shot to equalize for France which was Magic!
Unai Simon's near post sealed the game in the second-half and it was a very smart finish which was not expected by Spain and they thought it was offside and they had surrounded referee Antony and Goalkeeper Unai Simon lined up the ball which took for a free-kick but VAR ruled it to the goal. And Finally, France became the first nation to complete the World Cup, Euro, and Nations Trio.