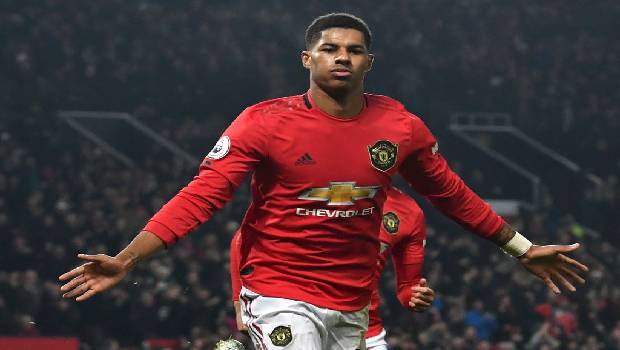 Manchester United made a thumping win against the German club by 5-0 in this week's Champions League match. The English club after starting this year's campaign with two wins is now placed at top of their group table. Manchester United in the first group match defeated French giants Paris Saint-Germain. On Wednesday's match, Marcus Rashford scored a second-half hat-trick to give his team a dominant win.
United took the lead during the first half of the game when Marcus Greenwood stroked the ball across into the far corner. Coming from the bench at the 63rd minute Rashford struck three times and took the limelight. A penalty from Anthony Martial only saw United's goal count rise as they go 3 points clear of PSG.
Earlier Luke Shaw had a shot that was blocked by Yussuf Poulsen and later Martial was successful in taking the ball into the box but was unable to find Pogba. Manchester United was successful in taking the lead at last when a pass made by Pogba from midfield found Greenwood. He made the run to the box so perfectly that he was able to score for his team with a brilliant kick.
There were questions raised by Leipzig for an off-side but a nervous wait for the VAR decision allowed the goal to stand. After being put on the backfoot Leipzig came back strongly by putting pressure on United for the rest of the first half.
As soon as returning back to the field in the second half United appealed for a penalty when the ball hit Ibrahima Konate's arm however a VAR check said otherwise. Manchester United's goalkeeper David de Gea made a crucial tight angle save of Konate's hit from the back post. The visitors showed some progress in their play after making some substitutes but were no match for the mighty Manchester United.
Rashford's first goal of the game came when Fernandes made a superb pass to him which he later put it behind Gilasci. Initially, an offside flag was raised by the linesman but VAR checked the decision and ruled that the goal was indeed fair.
Four minutes later Rashford netted another goal that took United's score to 3-0. He then unselfishly gave the penalty kick to Martial only later to complete his magnificent hat-trick goal at the added time.