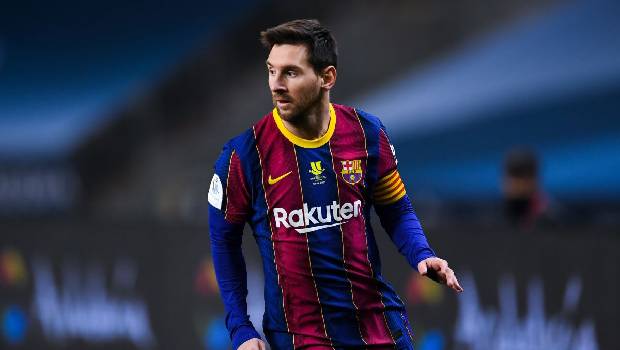 Barcelona defeated Elche by 3-0 in their Wednesday encounter in the LaLiga and by doing so they have put the criticism the team had been receiving for poor performance to rest. Lionel Messi scored for his team twice while Jordi Alba also featured in the scorecard for his contribution. steered his side towards an impeccable win as he struck twice in the second half, apart from a goal from Jordi Alba to seal the tie. After the game, Messi surprised Elche goalkeeper Edgar Badia by asking for his shirt.
Badia was the player for Elche on the pitch as he denied Barcelona any goal at least twice in the first half. But unfortunately, his efforts were not any match for the six-time Ballon d'Or winner as he conceded thrice the later part of the game.
The Argentina international mesmerized with a one-two with striker Martin Braithwaite before firing the ball past Badia. In the 68th minute of the game Messi scored for the second time when Frenkie de Jong passed the ball to him after taking it through the midfield beating several of the Elche players. Unlike the first goal, Messi had to score his second from a tight space.
Barcelona went again to score their third goal of the night when Braithwaite headed the ball to Alba in the 72nd minute who converted it to a well-earned goal. Messi after Wednesday's game has now become LaLiga's top scorer with 18 goals this season.
Rather than Barcelona's performance, many were impressed at Badia's reaction to Messi asking his shirt. Once the game came to an end the players exchanged their shirts. As Messi approached Badia and hugged while taking off his shirt the Elche goalkeeper was surprised as Messi signaled him to exchange his shirt. Badia was completely starstruck as he did not anticipate such a gesture from the Argentinian A surprised Badia took his shirt off soon and handed it to Messi. All this while, Messi had a smile on his face.
Barcelona after their victory have now climbed up to third place in the LaLiga table. They have scored 50 points from the 24 games played. The Blaugrana are now undefeated in their last 14 games with winning 4 matches in their previous 5
games. With Atletico Madrid at the top of the table, Barcelona trail them by 5 points.