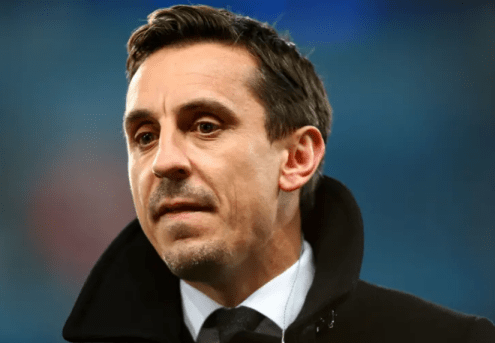 Liverpool's win on the weekend has put the pressure on Manchester City ahead of their Monday Night Football clash with Wolves in what is now a two-horse race for the Premier League title, according to Gary Neville.
Jurgen Klopp's side got back to winning ways with an important 1-0 victory against Brighton at the Amex on Saturday, a result that saw Liverpool extend their lead at the top of the Premier League to seven points.
Manchester United's win at Tottenham – Gary Neville's verdict
Man Utd were 1-0 winners against Tottenham in the Premier League on Sunday
Gary Neville believes Manchester United beat Tottenham with 'clever' tactical play on Sunday as he gives his verdict on the victory.
A first-half goal from Marcus Rashford – coupled with some inspired goalkeeping from David de Gea – saw Man Utd win their six successive Premier League game under Ole Gunnar Solskjaer.
Former United defender Gary Neville says it was an intelligent tactical performance that won it at Wembley.
"Over the last few weeks, since Manchester United appointed Ole Gunnar Solskjaer, questions have been asked. Initially it was despair. If you remember when Jose Mourinho was sacked the players were all over the place and he restored what would be a little bit of happiness in that first week. People said there were smiles around the place again.
"As the weeks have gone on you've seen more of his imprint on the team in terms of the attacking play and the runs forward. The profile of the team has changed. We talked about it during commentary, gone are Marouane Fellaini, Juan Mata and Romelu Lukaku from the starting line-up. I said a few years ago on Monday Night Football when Mata was signed that he was a wonderful player, but I thought it was a breach of philosophy. I didn't think he fitted the profile of a Manchester United player.
"I hope towards the end of the season we get a title run-in," said the former Manchester United and England captain in the Gary Neville podcast.
"Man City are well ahead of Man Utd and they will fight for the title this season and it is the devil and the deep blue sea for Man Utd fans.
"In the last couple of weeks, and this is an interesting theory – do you want City to win back-to-back titles and begin a period of domination, which back-to-back titles can feel like?