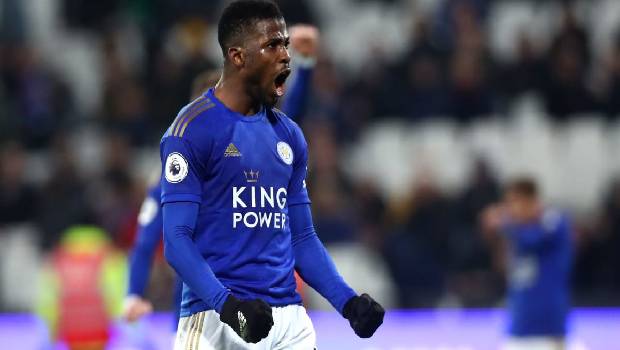 Leicester City faced Sporting Braga in their group stage match of the Europa League and thrashed them to a 4-0 victory in their home stadium on Thursday night. Iheanacho netted twice in the match and produced a match-winning performance in which was a crucial match for the Brendan Rogers team. Asides from Iheanacho his teammates Praet and James Maddison scored a goal each.
After the match, the Nigerian has expressed his delight with his side's performances against Carlos Carvalhal's men. He believes this victory to be only a step towards a long journey in the Europa League for Leicester City and they cannot afford to rest or lose their focus on the end goal for the season as there is much work still needs to be done.
Leicester has so far played 3 matches and is now placed in the top spot in their group while Sporting Braga is placed second. The Foxes have won all three games and now 3 points separate them from Braga. Iheanacho not only scored but also set up another goal to ensure his team the victory in the league.
Iheanacho told the Europa League website that his team is in a great position in the group but there still a long way to go. Scoring his first goal from a rebound he said he had some luck towards his side for scoring both the goals and was thankful that they all counted.
So far in his maiden Europa League season, Iheanacho has scored three goals and he is hopeful of continuing this splendid performance for the Foxes in this season. The center-forward continued he just has to continue his hard work and training and is confident with the talented squad they have Leicester will do their best.
On Sunday in their next Premier League game, Leicester City will take on Wolverhampton Wanderers.
He added the team will enjoy this win today but will start focus on the Premier League games now and he hopes they can keep this winning momentum going on.
The Nigerian so far in this season across all competitions has featured in seven games and has scored three goals and provided three assists for Leicester City. His same performance will be expected to be seen in the Africa Cup of Nations for Super Eagles on November 13.