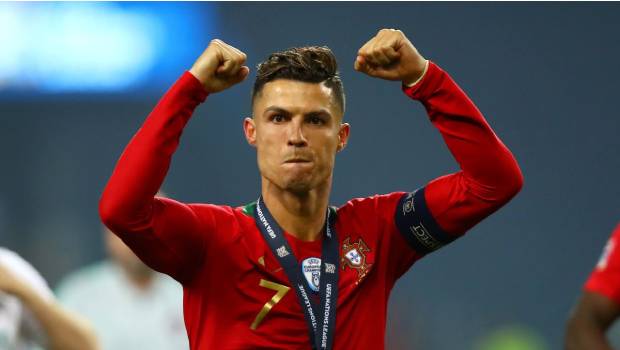 The Coppa Italia returned to action after the pandemic break last weekend with Juventus playing against A.C Milan in the Friday game, while Serie A returning this weekend. Juve pitted against in the Allianz Stadium for the second leg of the tournament after a three-month gap of professional football in Italy. The match was played behind closed doors with the pandemic not passed yet.
Juventus crawled into the finals of Coppa Italia with a 0-0 draw against a 10-man A.C Milan. In a bizarre event during the match football legend, Cristiano Ronaldo missed a penalty that could have changed the tide for Juventus. During the 16th minute of the game, Juventus was awarded a penalty after a VAR referral that found the ball making contact with Andrea Conti's elbow.
The penalty was taken by Ronaldo whose previous penalty shoot in the first leg saved the game for Juventus. Unfortunately, Ronaldo missed the penalty on the Friday's game where the ball bounced of the post. This is the second time for the Portuguese player to miss a penalty while representing Juventus. But with the advantage of an away goal from the first leg of the game Juventus qualified for the Coppa Italia finals.
The second semi-final was against Napoli and Inter Milan on Saturday night at San Paolo Stadium. Napoli entered the second leg game with an advantage of a goal from the previous leg of the game. But Inter Milan equalized the aggregate goal as soon as the game begun. Inter's Christian Eriksen scored a goal from a corner kick in the 2nd minute sending the ball home. This was his fourth start for Inter Milan since he moved from Tottenham during the winter transfer in January.
But Inter Milan's hopes of winning were crashed by Dries Mertens 41st minute goal. Mertens scored the deciding goal that came from a brilliant tackle by his teammate Lorenzo Insigne that sealed the deal for Napoli. Inter Milan had ample number of opportunities during the whole game, but they were not able to convert those into their advantage with a determined goalkeeper Ospina against them. With an aggregate goal of 2-1 Napoli are through to the finals. This is Napoli's first Coppa Italia finals since their win in 2014. Napoli will face Juventus in the finals on Wednesday that will take place in Rome.