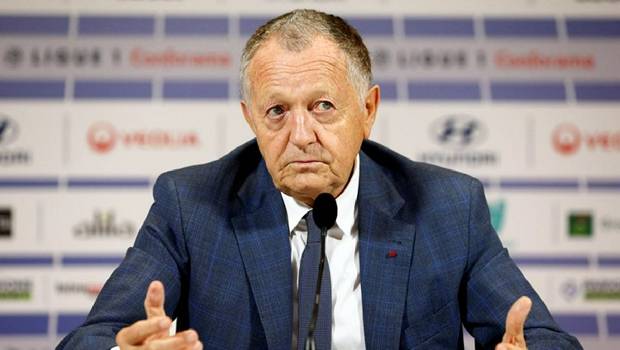 Ligue 1 was cancelled on April 30 regarding the spread of global pandemic Covid-19. European countries like France were the first to get affected by the disease. Now France's highest administrative court has upheld the decision of cancelling the current season. The President of Lyon Jean-Michael Aulas and two other clubs took to court regarding the cancellation of the rest of the season. Since the domestic league was called off in the middle of the season Lyon club was relegated from the league. While clubs like Amiens and Toulouse relegations were suspended. They pleaded to overturn the decision on relegation. The Conseil d'Etat ruled against Lyon stating that there were no legality issues on the decision. But the court suspended the relegations of Amiens and Toulouse asking the Ligue 1 to reconsider the format for the next 2020-2021 season.
Now Amiens and Toulouse have proposed a 22-team format for the next Ligue 1 season. They were vocal about their relegation and the basis it was done in such current scenario. The Conseil d'Etat in its ruling said that the Ligue 1 cannot relegate the last two placed leagues on the fact that the French Football Federation (FFF) will provide 20 clubs limit. The current deal with the FFF will end on June 30 of this year and a new deal will be signed in the future. In respect to the judgement Football League and FFF have agreed to the decision. There are also immense worries of French league having a drastic financial affect because of ending the league prematurely.
The Ligue 1 was the only one European football league among the other 7 top tier leagues that had suspended its current season prematurely. As of today, in Europe Germany's Bundesliga has already resumed its tournament last month, while Spain's La Liga will be resuming on June 12, the English Premier League from June 17, and Italy's Serie A on June 20. All football leagues and other sporting events around the world were postponed or cancelled due to Covid-19. The Ligue 1 was cancelled and PSG were declared Champion and Lyon finishing in seventh place not qualifying for the Europa or Champions League. But Lyon still have a little hope of entering the Europa League if they could beat PSG in the League Cup since it was not cancelled.