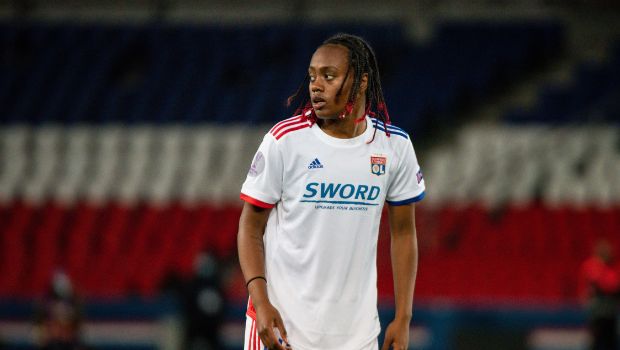 Iceland women's Euro 2022 tournament run came to an end, despite snatching a dramatic 1-1 draw against the table toppers France. Iceland became the first team ever to go out at the group stage of the Euros without losing a game, having drawn all three matches 1-1. After previous draws with Belgium and Italy, Iceland women maintained their quarterfinal chances going into the final group game, but Belgium's 1-0 win over the Italians secured them the second spot in Group D on four points.
France started to dominate and played aggressive football from the first whistle. As a result, France's forward player Melvine Malard scored the fastest goal of the 2022 Women's Euro. Malard took just 43 seconds to put already-qualified France ahead 1-0. Mateo scurried to the edge of the area and gave the ball back to Malard, who slid it carefully into the corner from the edge of the box. Having scored eight goals in the tournament so far, France has improved their best ever total in a Euro group stage by one strike.
The French women dominated the opening stages of the game but Iceland grew into the game as it progressed. Iceland came close to equalizing in the 11th minute when Sveindis Jane Jonsdottir's header bounced off the crossbar. Iceland forward Berglind Thorvaldsdottir wasted another great chance just before halftime after she received the ball from a corner kick but fired her effort over the bar.
Iceland women continued to give their everything in the second period, as midfielder Agla Maria Albertsdottir and captain Sara Bjork Gunnarsdottir also came close to scoring. France, one of the tournament favorites, then struck two goals but they were ruled out by VAR. Malard's second attempt at the goal in the 68th minute was ruled offside. Twenty minutes later Grace Geyoro's goal was disallowed for handball.
France could have punished Iceland with better moments in the final third. But France allowed Iceland to stay in the game. If you allow a team to stay in the game, they can always threaten you. Iceland women were awarded a penalty in the dying minutes. West Ham midfielder Dagny Brynjarsdottir smashed a superb penalty high into the net to make it 1-1.
Iceland ended France's 16-match winning run, leaving them one short of equaling their all-time record of 17 consecutive wins, set between August 2011 and July 2012. France will face the Netherlands on Saturday while Group D runners-up Belgium will play Sweden on Friday.