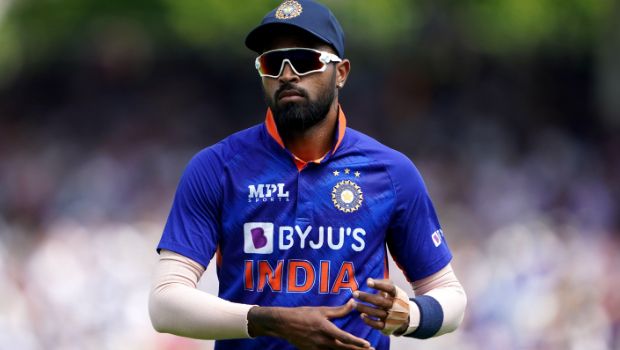 Hardik Pandya has proven his abilities in all three departments since his injury. On Sunday, India star player Pandya proved his white-ball prowess in England with an extraordinary performance in the series-decider ODI at Old Trafford. All-rounder, Pandya took an ODI best 4/24 and followed up with a brilliant knock of 77-runs to help India recover from the early collapse. He teamed up with Rishabh Pant to give India a 2-1 series success against the ODI world champions.
Ex-India cricketer Wasim Jaffer admitted that Pandya definitely has the capability of bettering Kapil Dev's record in white ball cricket. Jaffer expressed that Kapil Dev is a very big name and it would be difficult to conclude so soon. At the same time, Jaffer said that it can happen if Pandya keeps bowling like this in upcoming games.
The right-hand batter already has excellent batting skills to take on any bowler. Jaffer concluded that if the all-rounder plays for another 5-7 years, he could get close to Kapil's record. Pandya played as a pure batter after his lower back injury. But the 28-year-old player's return to full fitness in England will be a massive boost to the team management that is searching for an ideal playing XI for this year's World T20 in Australia.
Pandya used bouncers to good effect and peppered the England batters with the short-ball ploy. He bagged big wickets with superb bowling tactics. Pandya recently said that being able to bowl regularly gives him a lot of satisfaction and the four-wicket burst in England changed everything.