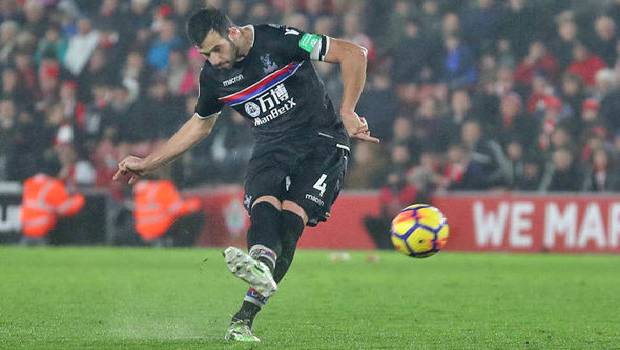 On 5th January 2020 at Selhurst Park, London the 3rd round of football match was hosted between the Crystal Palace and Derby County for FA Cup. Derby took the lead as 1-0 against the Palace footballers and a red card for the Crystal Palace captain.
A spectacular goal was earned by the Derby County player in spite of Wayne Hennessey's block. A lot of missed attempts added with fouls the home players failed to score. Jayden Bogle the Derby championship player chased the ball to Chris Martin who pushed towards right inside the net. Even before goal-keeper realising the kick ended in as a clear smooth goal.
The conflict between the Derby footballer Tom Huddlestone and the Palace captain was shown the yellow card by the referee Michael Oliver, for harsh physical exchange. Later, the Palace's captain Milivojevic red card display placed the crowd and team to feel low after the Video Assistant Referee (VAR) confirmation.
Derby County's goal-keeper wasn't in much of confusion in blocking the Crystal Palace volleys. Kelle Roos rather deflected easily than to be seen as a calm goal-keeper. Poor execution of netting balls from the Palace players could have led them towards no goal for the night.
VAR usage in the games has been highly criticised by football fans and players. The Palace team manager Roy Hodgson thought the red-card dismissal for his team player was bit much, and that he wanted the referee to reconsider the decision Oliver made. The County's win was found achievable by former England and Manchester United team's player Wayne Rooney.
Rooney on the day's match was seen mapping the energy in the team and stayed focused. Chris Martin scored the winning goal, but his experience as the forward and middle player did not miss the eyes. The Derby County manager Phillip Cocu said the former England team's captain exhibited a good position among the game, Rooney's skill was witnessed and that it also helped the game in ways.
The majority of the Crystal Palace players were injured in the day's game. Fans' prayers may result in revising certain players which led the Crystals Palace manager to worry about the Arsenal game next weekend. The Palace players are now visibly seen in struggling to face a decent game any time soon.