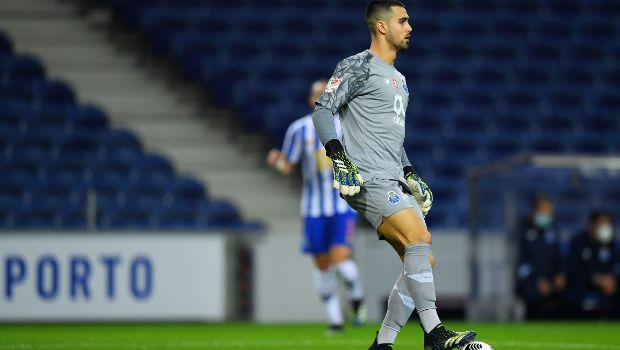 Portugal now sits alone atop Group A2 of the UEFA Nations League after sailing to a 2-0 victory over the Czech Republic at Estadio Jose Alvalade on Thursday night. Both teams entered the contest level on points following the opening two rounds of action, but Fernando Santos' men showed all of their strength to clinch a comfortable victory for the hosts. Portugal, who have only lost one game in the tournament's history, lead Group A2 standings with seven points under their belt. Spain claimed the second spot with five points after beating Switzerland 1-0.
Although the Czech Republic defended well early on and even threatened Diogo Costa's goal. Thanks to Czech forward player Jan Kuchta who made a brilliant effort to open the scoring, but failed to finish it well. On the other hand, the home side eventually turned their 62 percent first-half possession into goals.
Portugal defender Joao Cancelo scored the opener to put the 2019 champions in front in the 33rd minute of the game. Cancelo picked up a fine pass from his Manchester City teammate Bernardo Silva and smashed the ball past Czech goalkeeper Jindrich Stanek from a tight angle.
Four minutes later, Goncalo Guedes scored the second goal of the night. Again, it was Portugal's attacking midfielder Silva who cleverly tucked in the ball to Guedes. Guedes made no mistake in sending the ball into the bottom left corner to make it 2-0.
Portugal continued to threaten their opponent in the second half of the game. The Manchester United duo of Cristiano Ronaldo and Bruno Fernandes assert their influence to trouble the Czech defenders. But their efforts did not turn into goals.
Portugal captain Cristiano Ronaldo who scored two goals in their 4-0 win over Switzerland, failed to find the net at least once throughout the game. Portugal played out the final minutes with ease and delighted the Lisbon crowd with a good win. Portugal will travel to Switzerland on Sunday to play their next encounter.
After securing a convincing victory, Portugal coach Fernando Santos admitted that his men controlled the game well and the result is more than fair. Santos added that his team could have scored one or two more goals. Santos further added that it is always great and feels good to be at the top of the group standings. He concluded that they are in an excellent position and believes his men will deliver their best in the remaining three games.