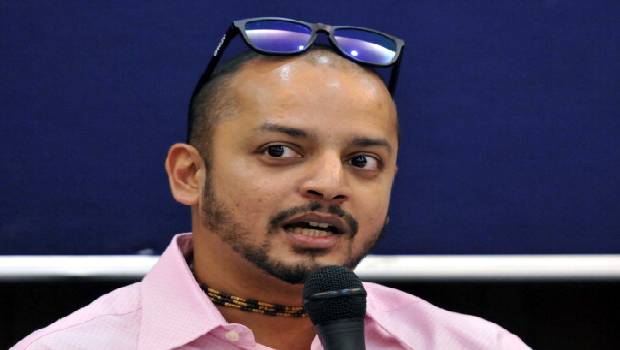 Sri Lanka T20I tour series began on 5th January 2020 at Baraspara stadium. Murali Karthik, sponsors and the captains of the respecting teams were gathered for the coin toss, the Indians won and they decided to bowl.
For some reason, players were altered in day's match before the commencement of the game, like Ravindra Jadeja and Yuzvendra Chahal were replaced with Washington Sundar and Kuldeep Yadav. With the said changes the Indian captain aims to change the past T20I records. Similarly, Lankan players Angelo Mathews will not be seen instead, Bhanuka Rajapaksa is giving his international debut.
However, the climatic condition of Assam decided to drench the stadium. Administrators felt that field-setup could have been planned better for such international games to avoid emergency issues. Kohli, Shikhar Dhawan and Rishab Pant while walking the fields to check the pitch after the downpour, the crowd cheered the players expecting the game to begin any minute.
Kohli once again tested the pitch's condition, and the bowling matters to be faced. The previous pitch reports suggested that the stumping surface is seen favourable for the bowling by players. Even after using some expert dryers to remove the wetness from the ground went in vain because the officials announced to continue with the 2nd T20I series in Indore.
The audience returned disappointed in hearing the announcement, also it is expected that Baraspara stadium might face a demerit in occasioning future matches.