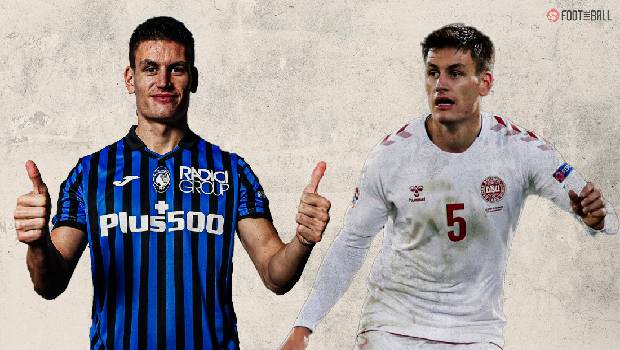 In a cool evening at the Parken Stadium, Denmark recorded a stunning comeback beating Russia 4-1.Denmark's first win of the Euro 2020, sealed their spot in the last 16. Denmark finished as second in Group B. After two subsequent loses, Denmark players celebrated in front of their inharmonious fans after the final home game of the tournament.
Copenhagen, which was in sorrow in the first game against Finland, erupted with huge joy. Denmark headed into their last game, knowing that only a win could keep their hopes alive. Late goals from Andreas Christensen and Joakim Maehle gave the victory to Denmark.
Russia started positively and was good for the first 30 minutes of the game. But things did not go right in Russia's way when they tried to attack, create chances for shoot and score. The Danish players attacked strongly to score but good defending from Russia denied them a result. Kasper Schmeichel saved smartly with his kesgs, when Aleksandr Golovin wen pass the mid-field and shoot at goal.
The referee issued a warning for Russia wasting more time to deliver the free-kick. Denmark's Damsgaard scored an incredible goal in the 38th minute, he took the ball away from Dzhikiya which gave good space for him to dip the ball into the net. The first half ended with Denmark leading 1-0.
Denmark rolled the ball in the second half. Players played hard to score, Russian Kudryashov went down after he clashed with Hojbjerg as both went for a header. In the 29th minute Yussuf Poulsen scored the second goal for Denmark. A poor back pass from Russia, Poulsen picked up Zobnin's back pass to the keeper and just tapped it to the net.
Russia pulled back one from the penalty shootout. Dzyuba, scored with a good shot, the ball passed over keeper's legs and settled in the centre for goal. Danish defender Andreas Christensen shot the ball from outside the box, which went in high through the Russian goal. It was a cracker.
It's raining goals for Denmark, Maehle scored to make it 4-1 in the 82nd minute. Maehle cut in and took the ball to his right foot and scored easily. The crowd in Copenhagen roared, as the sound hit the roofs very loud. Russia showed great resistance, but Denmark proved strong in the end. Denmark will face Wales in the last 16 on Saturday in Amsterdam.