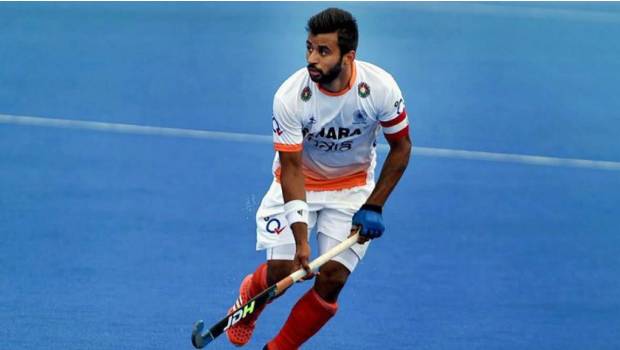 The national men's hockey team captain Manpreet Singh is among the four players to have tested positive for coronavirus as they underwent testing after reaching the Sports Authority of India's National Center of Excellence (NCOE) for their training in Bengaluru as of late. Apart from the skipper his teammates, Surender Kumar, Jaskaran Singh and Varun Kumar, who returned after a home break have likewise been tested positive for the disease.
As a preventive measure SAI as asked for all, it's players who would return back from their break to take a rapid COVID-19 test upon reaching the national camp. Since all four players who tested positive had travelled together, there is a high probability that the disease transmitted between them while heading back to Bengaluru. As they have been found positive before entering the facility SAI have dodged a potential outbreak inside the camp.
Prior to this every one of the four players tested negative in the rapid test. But unfortunately, since Manpreet and Surender started to show a few side effects of coronavirus later, ten players including the four who had traveled together underwent the Quantitative RT-PCR test on Thursday. In those tests, the results of the four players returned positive. The medical examination team is also currently awaiting on the test results of the others. The test results of the players have been not handed over to the SAI yet. But the SAI officials have been notified by the state government about the results so it would be easy for them to move forward with the preventive follow up measure.
Since testing positive for coronavirus Manpreet has come forward and has given a statement saying that he has gone into self-isolation. Manpreet said he is content with the way SAI authorities have taken care of the circumstance and is relieved that the SAI made the testing for players mandatory. He feels SAI's timely decision as helped in recognizing the disease in its early stage. Manpreet also assured everyone that he is doing fine and is following his recuperation steps strictly. To stop the disease from spreading all positively tested players were placed in quarantine that strictly follows the guidelines of the Health Ministry and SOP of the state government and SAI. Players will be constantly tested in these following days as they get treatment.