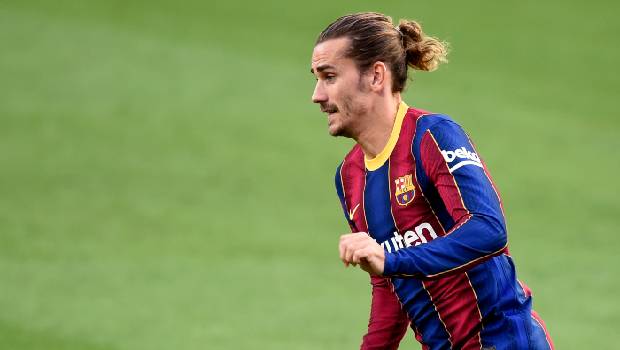 Antoine Griezmann led Barcelona to a win from down under against Granada by 5-3 and reach the semi-finals of Copa del Rey. Barcelona faced a defeat at Los Carmenes as Granada led the game 2-0 at the end of normal time play. But Griezmann opened the score for Barcelona in the 88th minute and later he set up Jordi Alba for a shocking equalizer in the 92nd. Griezmann gave Barcelona the lead when he scored his second goal of the night in extra-time but Granada's Fede Vico equalized the score with a penalty. However, Barca came back strong with Frenkie de Jong and Alba's goal which also was set up by Griezmann.
Ronald Koeman said the Copa del Rey is Barcelona's shortest route to win a trophy this year. This might be the only route as said since Atletico Madrid tops the La Liga table with 10 points lead and his team will be facing PSG in the Champions League.
Griezmann delivered his best performance since joining the club 18 months ago from Atletico. Griezmann now has six goals and seven assists in his last nine games. Barca has now secured a spot in the semis and early exits of Atletico and Real Madrid, Koeman's team is heavy favourites to win the trophy.
Barcelona joins Sevilla and Levante while Real Betis and Athletic Bilbao will play on Thursday for the last spot.
Samuel Umtiti was to blame for Granada's opening goals, first burglarized by Alberto Soro, who made a pass to Kenedy to score. Sergi Roberto went off with what resembled a hamstring strain and Barca looked for a comeback.
Francisco Trincao and Lionel Messi both hit the crossbar. At last, in the 88th minute, Messi passed to the back post and Griezmann received it on the bounce and drove into the nets.
Granada had four minutes of added time to endure but failed to do so as a similar pass from Messi found Griezmann who gave it to Alba to score. The goal shocked Granada as they were unable to hold on to the lead.