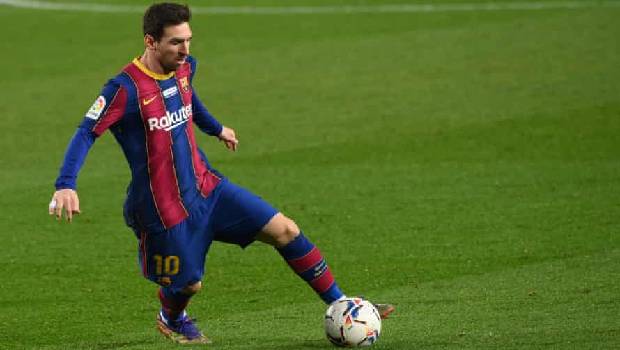 Lionel Messi in a new interview has come clear of his situation at Barcelona. In an hour-long chat, Barcelona's captain and talisman sat down with La Sexta's Jordi Évole which will be broadcasted on December 27.
This is Messi's first proper interview with the media since he reluctantly announced to GOAL of him staying at Barca expressing he didn't want to take legal action against his beloved club.
Earlier this summer which was nearly a whirlwind Messi had handed in a transfer request and felt that he was entitled to leave the club for free having felt his release clause had expired. But then Barcelona and La Liga stated the clause doesn't stand valid because of the extended season due to COVID-19.
After Messi decided to stay in Barcelona under new manager Ronald Koeman for another year there has been speculation regarding Messi's future at the Nou Camp. However, the six-time Ballon d'Or winner now appears to be hinting that he could stay at his beloved club beyond the expiration of his contract in June 2021.
As per Catalunya Radio Messi told La Sexta that today he is fine. He did affirm being in a very bad dilemma in the summer and that was because of how the season ended and he did drag that mindset coming into the beginning of next season. But Messi feels like fighting really for everything that lies ahead in this season.
He further said he understands that the club is going through a difficult time and everything that surrounds Barcelona has made it difficult for everyone associated with the club but he is confident of the tables to turn for good.
Both Messi and Barcelona this season haven't been at their usual standards but during the 2-2 draw with Valencia at the weekend the Argentine reached a historic milestone. The 33-year-old not only notched his sixth league goal of the season but also equaled Pele's record of 643 goals for a single club. The Brazilian football legend Pele achieved this feat back in the day for Santos and he congratulated Messi with a post on Instagram.
In response, Messi wrote back thanking Pele for his loving message. The post further said it was nice to see what those words mean coming from someone as great as him (Pele).