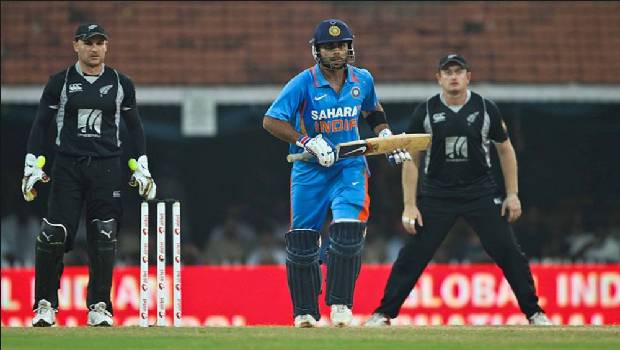 Share this story
India's fightback after being reduced to 39 for 4 was the positive Virat Kohli chose to look back after their emphatic loss to New Zealand in their first warm-up fixture at The Oval. In the absence of Vijay Shankar and Kedar Jadhav, India found a savior in Ravindra Jadeja, who top scored with a 50-ball 54 to haul India to 179.
Jadeja added 62 with Kuldeep Yadav for the eight wicket, allowing India to reach the 40-over mark, a prospect that looked unlikely when Trent Boult ran through the top order. Hardik Pandya's brisk 30 led a brief revival, only for the innings to stutter again until Jadeja guided the lower order.
"Very good," Kohli said of the lower-order contributions at the post-match presentation. "I mean, the one thing we spoke about in a tournament like the World Cup is, you could easily have your top order out for not too many, so the lower order has to look forward to that and I think Hardik [Pandya] batted really well. MS [Dhoni] absorbs the pressure really well and [Ravindra] Jadeja got a few runs as well, so I think from that point of view, we got a lot out of this game.
Kohli assessed the surface wasn't as bowler-friendly in the second innings, after Kane Williamson and Ross Taylor put on a century stand to deflate India. New Zealand sealed victory with six wickets in hand and nearly 13 overs to spare.