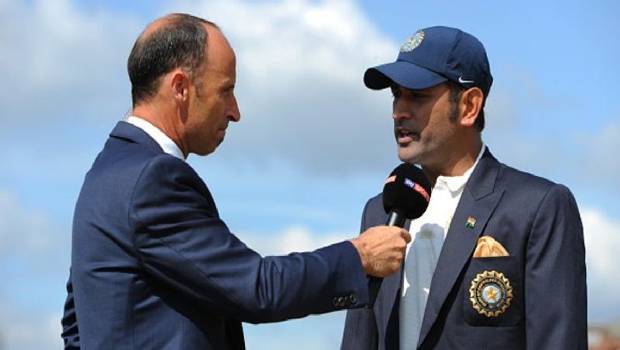 Nasser Hussain, the former England cricket team captain, and the commentator of matches answers a question of best batsmen Hussain would pay to watch. The pandemic crisis has given an opportunity to interact with the players, as the countries are under lockdown for more than a month. Nasser Hussain interestingly lines up four names saying that these players could chase runs, and provide a good match to the audience.
Hussain begins with his childhood favourite David Gower, the 80's batsman who also captained the England team. Hussain mentioned a match at Leicester with the legend David Gower, where before Hussain could reach the ball, it had hit a boundary. Brian Lara, about the West Indies batsman, Hussain shared memory, while fielding against the giant, under another England captainship the fielder was ordered a different position, Lara hit a strike aiming the fielder's previous position said, Hussain. Another batsman Hussain would enjoy watching is Saeed Anwar from Pakistan, as the left-handed batsman has an eye for batting off-side in the field.
Next batsman who has, made Nasser Hussain, England's batsman list is the current Indian cricket team's captain Virat Kohli. Hussain said, especially in the 50 over batting series of the Indian skipper, Kohli, when set can comfortably chase the humongous runs targeted in the field. Also, Virat Kohli is the only Indian batsman listed in Nasser Hussain's desired batsmen list that he would pay to watch again.