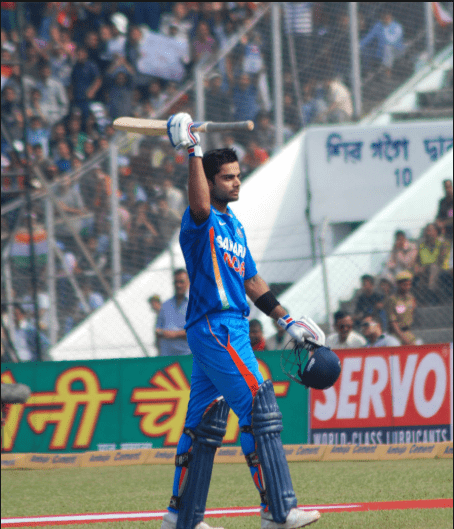 After a disappointing T20 series which could have been India's. Virat's boys finally shift their attention to Test Match. The first order of business is a 4-day practice test against the Aussies. This is the only chance the Indian team has at adapting to Australian pitches.
Many Pundits hailed this to be the year Indian test team would never forget as, the Indian side were favorite to win against weak England and SA side. But both the tour ended in humiliating defeat with an aggregate of 6-2 (losses – wins).
But with the notable absentee of Smith and Warner, India could win their first ever test series Down Under. To prepare for that they will be facing Australia XI in the warm-up match. After being criticized for lack of practice match in the previous two series. BCCI could only fit in one warm-up match in this lengthy tour.
The Aussies are in full swing to keep their unbeaten record. After they were seen practicing with the banned Smith and Warner in the nets. This was done so that the Australia bowling line-up be prepared for the likes of Kholi, Rahane. India had their own practice session. Five Test specialists (Rahane, M Vijay, Parthiv Patel, Prthivi Shaw, and Hanuma Vihari) went down to Sydney on 22th with assistant coach Sanjay Bangar to practice and adapt with the pitches.
Many Ex-players have predicted an Indian win in the series including "Ganguly", "Dravid" even the Aussie legend "Gilchrist". But if we look at the practice of both the teams, Australia looks to be prepping up as they were able to rest their
trio of Starc, Hazlewood, and Cummins. And a good net session in the back, the Aussies look set.
While India only has 4 days which could be cut by bad weather and lack of playing against skilled bowlers could hamper the players in the series. In their practice match, none of the Australia playing XI would pitch-in for a playing time showcasing their confidence. On the other hand, India will go in the match trying to finalize their playing XI for Down Under.
The 4-day practice match is on 25th of Nov and will start at 5 AM IST at the SCG.
The squads for the India vs Cricket Australia XI 4- day practice match?
CA XI squad : Sam Whiteman (c), Max Bryant, Jake Carder, Jackson Coleman, Harry Conway, Daniel Fallins, David Grant, Aaron Hardie, Jonathan Merlo, Harry Nielsen, (wk), D'Arcy Short, Param Uppal.
India Test Squad : Virat Kohli (C), Murali Vijay, Lokesh Rahul, Prithvi Shaw, Cheteshar Pujara, Ajinkya Rahane, Hanuma Vihari, Rohit Sharma, Rishabh Pant, Parthiv Patel, Ravichandran Ashwin, RAvindra Jadeja, Kuldeep Yadav, Mohammed Shami, Ishant Sharma, Umesh Yadav, Jasprit Bumrah, Bhuvneshwar Kumar.