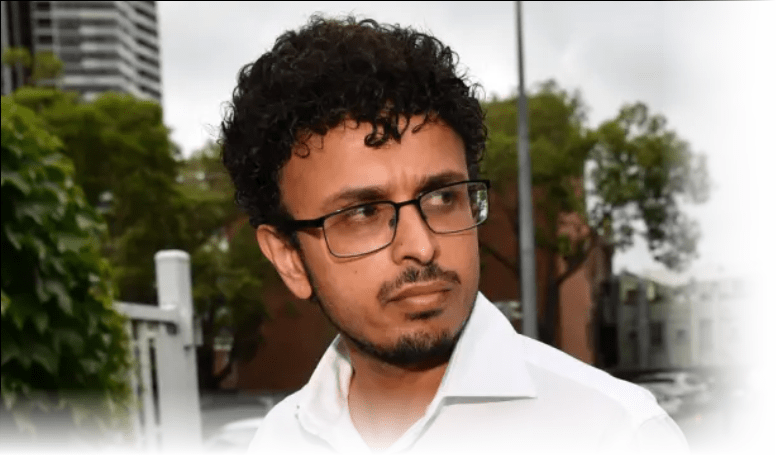 Police said on Friday that Arsalan Khawaja the brother of Australian Test cricketer Usman Khawaja was charged of trying to influence a witness in a case where he is alleged to being involved in framing a love rival in a fictitious terror plot.
He was released in early December after he appeared in a Sydney court on forgery charges and an attempt to pervert justice.
A spokeswoman for New South Wales state police said that he was re-arrested on Thursday "after allegedly attempting to influence a witness" during the counter-terror investigation.
Before his court appearance late on Friday in Sydney the 39-year- old was refused bail. He was charged of breaching the bail conditions and trying to influence a witness in judicial procedures.
Plans to kill the then prime minister of Australia Malcolm Turnbull, former foreign minister Julie Bishop and attacks on a number of iconic sites was outlined in "hit list" written in a notebook based on which the Sri Lankan was Mohamed Nizamdeen was arrested in August.
But in September Nizamdeen was released by the police and also dropped the charges when investigators failed to match the handwriting in the notebook to him.
Investigators believe that the 32 year old Usman Khawaja who is of a Pakistani by birth
Investigators believe that Arsalan Khawaja set up Nizamdeen who is his university colleague over a relationship dispute over a woman.
The Parramatta Local Court granted bail to Khawaja on condition that report to police three times a week, he posted $50,000 surety and not go within 100 meters of UNSW's Kensington or Cliffbrook campuses.
32 year old Usman Khawaja, who is of Pakistani descent is currently playing in the third Test between Australia and India at the Melbourne Cricket Ground.