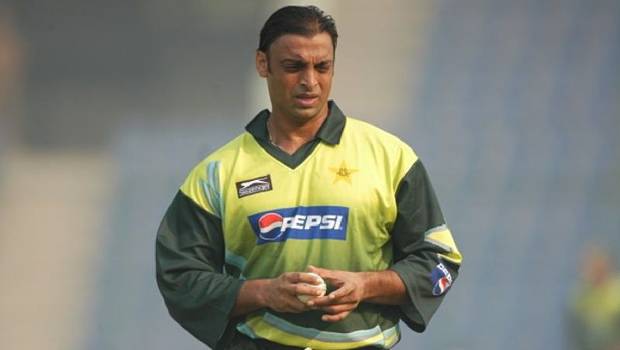 Shoaib Akhtar, the former Pakistani, bowler, and current, cricket commentator conveyed his interest in becoming India's bowling coach through a social network application known as 'Helo'. Akhtar, who has expertise in the field of bowling, when asked about the future associations with the Indian cricket team, Shoaib Akhtar, said he would like to coach, the Indian bowlers, some techniques, he had learned in his experience.
Indian Cricket team's bowling coach is Bharat Arun, Akhtar promised that he could coach the bowlers to bowl better than now, like being fast and aggressive while bowling against the batsman. Shoaib Akhtar had represented Kolkata Knight Riders team in the Indian Premier League format, so to coach the same franchise for the upcoming season would be special said the cricketer. Akhtar's aim is to share his knowledge with the young bowlers and to coach them to be the best in cricket in the future. The Pakistani pacer, rekindled memories while playing against the Indian team in the year 1998, and about meeting the master batsman Sachin Tendulkar from the team.
Sohaib Akhtar said that during 1998, match series, Akhtar had met Sachin Tendulkar. But the bowler failed to realise, Tendulkar's name in India, when Akhtar was in Chennai, he understood that the master batsman is known as a God, of cricket. Akhtar further added that Tendulkar is his good friend, and for his bowling technique, Akhtar has a fan following in India.