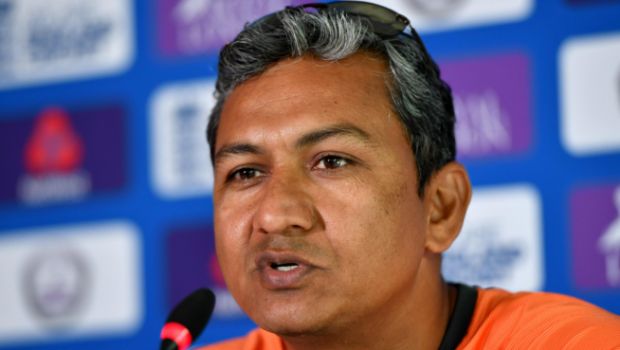 Indian Premier League (IPL) cricket fever is going to be over as the tournament has reached the playoffs stage. Once the IPL gets over Indian cricket fans' focus will turn to the World Test Championship (WTC) Final, where team India will take on Australia. The WTC Final will be played from June 7 to 11 at the Oval, London.
Indian star batter Virat Kohli is expected to play a big role in the WTC Final so that India could clinch the title.
But Virat seemed to have hurt his knee while taking a catch during Royal Challengers Bangalore's (RCB) final league match against Gujarat Titans (GT). Sunday turned out to be a forgettable night for RCB fans as their team failed to qualify for the playoffs despite their talisman batter Kohli scoring a brilliant century for the second time in a row.
The 34-year-old batter limped off the field after seemingly damaging his knee while taking a catch to dismiss Vijay Shankar. RCB head coach Sanjay Bangar cleared any fears about Kohli's fitness for the WTC final. Yeah, he had a bit of a niggle in his knee. But I don't think there is anything serious. Having scored two back-to-back hundreds within a gap of 4 days is a big thing, Bangar said.
Kohli is somebody who not only wants to contribute with the bat but even when he is fielding. He did a lot of running around. 40 overs a couple of days ago and today, for 35 overs he was on the field. He was giving his best. So, it is going to bother at some point but I don't think it's anything serious, he concluded.