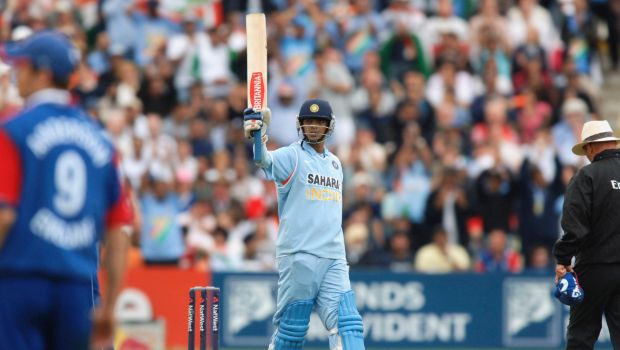 India head coach Rahul Dravid is satisfied with his team's performance and preparation in the four-day warm-up match against Leicestershire. Rahul Dravid said that his men will look to hit the ground running when they face England in the rescheduled one-off Test, which begins on Friday. The Indian batters got enough time to get prepared for the English conditions. Indian batters Shubman Gill, Virat Kohli, Shreyas Iyer, Rishabh Pant, and Ravindra Jadeja, all smashed half-centuries in the warm-up game.
Dravid feels that his team has ticked all the boxes which were required in the warm-up match. Former Indian captain expressed that the team management and players are very happy and satisfied in terms of preparation leading into the final test match.
When asked about the challenges of playing in English conditions, Dravid admitted that the players have to hit the ground running hard as there is not a lot of time when they have got just a one-off game in a series. Dravid hopefully wants his players to get their act together right from the first day of the Test match. With Rohit Sharma down with COVID-19, Mayank Agarwal is expected to be a stand-by opener if Rohit fails to recover in time.
The 49-year-old India coach added that there is not a lot of room to maneuver or things to go wrong. Dravid concluded that there is a very low margin of error for India in the rescheduled Test, which is going to be a series decider. Team India currently leads the series 2-1.