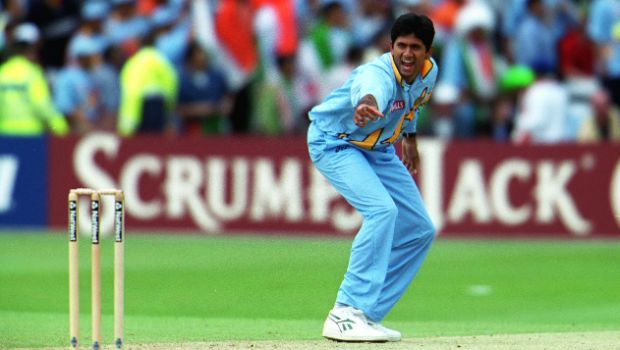 The omission of Madhya Pradesh spinner Jalaj Saxena from the South-Zone team for the upcoming Duleep Trophy has left everyone disappointed. Despite being the highest wicket-taker in the Ranji Trophy 2022-23 season, Saxena was overlooked for the domestic event. Many fans and former Indian cricketers have expressed their thoughts on social media as it sparked a debate regarding his exclusion. Former India pacer Venkatesh Prasad also joined the debate and mocked the selection process.
Prasad launched a devastating attack on the Indian cricket management and termed Saxena's omission as "baffling" and "laughable. There are many laughable things happening in Indian cricket.
The highest wicket-taker in Ranji Trophy not being picked even for the South Zone team is as baffling as it gets. Just renders the Ranji Trophy useless. What a shame, Prasad tweeted.
The 36-year-old spinner was shocked by his snub and he too expressed his concerns on social media. The highest wicket-taker in the Ranji Trophy in India (Elite Group) didn't get picked for the Duleep trophy. Can you please check whether it has ever happened in Indian Domestic history? Just wanted to know. Not blaming anyone, Saxena wrote.
The right-arm off-spinner was the highest wicket-taker in the 2022-23 Ranji Trophy edition, scalping 50 wickets in seven matches for Kerala. In the seven outings, Saxena finished bagged six five-wicket hauls and two 10-wicket match hauls with an average of 19.26. Saxena has made 133 first-class appearances, claiming a total of 410 wickets. The 2023 edition of the Duleep Trophy will start from June 28.