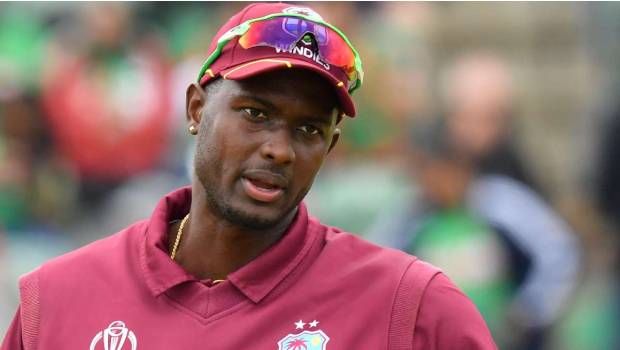 The Test captain of West Indian team Jason Holder is asking to uphold stringent law and punishment against racism in the game. He asked the officials of the cricket council to treat racism the same way any match-fixing and doping charges are dealt. The West Indian team will be wearing their jerseys that have the slogan saying 'Black Lives Matter' during the Test series against England. Jason said his team his committed with the Black Lives Matter (BLM) movement until justice and equality is achieved.
Upon arriving in England for the Test series last month Jason said that the team is supporting the BLM movement. Now they are expressing that support with sporting the BLM slogan in their jersey during the series. Jason also wants more education to be given regarding this subject.
Speaking to BBC Sport Jason said the team understands the history of their country in cricket and them wanting to preserve that for the future generations. He said the decision to sport the slogan in the game as a support towards the movement was not taken lightly by them.
Jason's fellow countrymen Chris Gayle, Darren Sammy and Sri Lankan legend Kumar Sangakkara recently expressed their thoughts against racism after the killing of George Floyd in the USA came into light. Darren Sammy even went on to say the alleged casual racism that happened to him in the SRH camp during an IPL season.