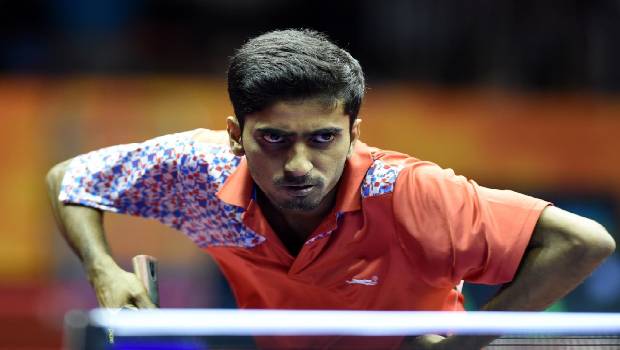 As an act of goodwill Indian table tennis players, Sathiyan Gnanasekaran and Sharath Kamal have come forward in lending their hands to more than 130 needy members of the table tennis fraternity amid the COVID-19 pandemic. So far, the players have raised more than Rs 13 lakhs through the campaign 'Our Chance to Serve' for the charity. Former player Neha Aggarwal as also joined hands with Sathiyan and Sharath in helping them, which has placed the campaign in a bigger stage with a large proportion of contributions coming its way. Both the players had originally planned to raise Rs 10 lakhs, but with more funds flowing in they can help a minimum of 130 members. Vita Dani and Niraj Bajaj the co-promoters of India's premier table tennis league the Ultimate Table Tennis (UTT) have also made a substantial contribution towards the campaign. Players, coaches and umpires are among the 130 members that would be getting the financial help from the gathered funds.
Sharath while speaking with PTI said they initially had planned to help 100 people, but since the response has been so immense, they have decided to help 30 more people. Sharath thanked the donors and to everyone who have been supportive during this process.
UTT has been recently playing a huge role not only in developing the game but also supporting the stakeholders involved in it. UTT co-promoters Vita Dani and Niraj Bajaj said in a joint statement that to take upon an initiative such as this during these tough times is really commendable and much needed. They believe their contribution will help the people in need and resolve their problems to an extent during these testing times.
Sathiyan and Sharath had earlier come together to help eight local coaches from Chennai. It is said that each beneficiary will be getting a grant of Rs 10,000 from the fund raised.
The nation went into lockdown during the mid of March to prevent the COVID-19 from spreading. As a result, every sporting event came to a halt by postponing their future tournaments indefinitely. Even though restrictions are being eased in parts of the nation the ban on sporting events has not been lifted yet. Since individuals associated with table tennis have not able to return to normal life this financial help is a sigh of relief for them.