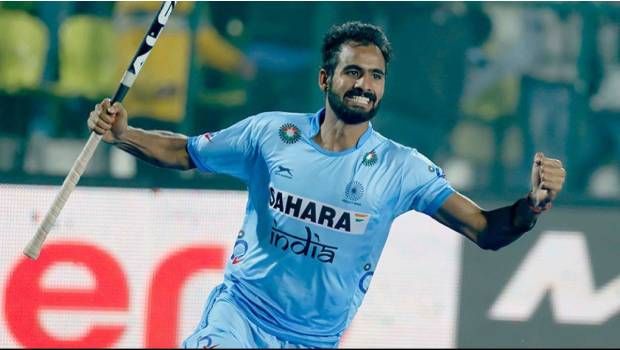 Indian hockey player Varun Kumar is confident with the new one-month break from the competitive sport Indian Hockey team received recently will help them for future challenges. During the one-month break, players will be spending time with their families due to the active lockdown. He feels this can profit the players to rejuvenate their energy and return to the field more confident and focused. The national hockey team's next major sporting event will be the Tokyo Olympics scheduled to start in July 2021.
The Indian hockey team was held up at a facility in Bengaluru for more than two months because of the nation coming into lockdown to prevent the spreading of the COVID-19 virus. The lockdown restrictions were eased recently so the players were given a month break to meet and spend time with their family.
Recently speaking to media Varun Kumar said that he sees this one-month break as a chance to rejuvenate themselves and recharge their battery. The players will have to start from scratch while remembering that they will have to be in the best form for the Olympics. He also said keeping the mental health-focused is as much important as physical fitness. The drag-flicker feels this has given the players an opportunity to spend quality time with their families which would help them take their mind off the sport for some time.
Varun suffered nerve damage to his right arm last year that resulted in him not participating in FIH Hockey Olympic Qualifiers. Since then he is recovering and recouping from the injury and has not yet represented the country. Varun was a part of the integral team that won the 2016 Junior World Cup. The defender said lifting the Junior World Cup is still his fondest memory in his sports career.
Varun said it was difficult for him to get a break now since he has not returned into competitive matches yet. But its fine since keeping everyone's safety and health must be the highest priority now and that he understands it. He also stated that he is happy right now to reflect on his career so far with his fellow teammates which helps him build his confidence for the future, a luxury that he did not get prior to this because of the team's hectic schedule.