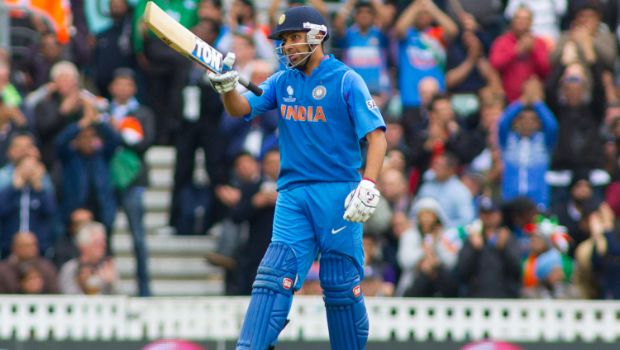 India skipper Rohit Sharma on Tuesday faced an injury scare just a couple of days ahead of the semifinal clash against England at the Adelaide Oval. Rohit took a painful blow to his forearm while batting in the nets. The day turned out to be a hectic one for team India after their captain got an injury scare. The Indian captain was hit on his right forearm when he was taking throwdowns from specialist S Raghu.
India batters usually like to bat against the dog-throwers because of the extreme pace it generates, which prepares them to face high pace out in the middle. However, the rearing delivery just nipped back in and hit Rohit. It looked like a nasty blow after seeing Rohit's initial reaction. Rohit, who dropped his bat in pain, was quickly attended by team physio Kamlesh Jain and doctor Charles Minz.
After receiving immediate medical attention, he gloved up again to see how the hand is feeling, but played just one ball and walked off. The opening batter was clearly in discomfort. For the next forty minutes, Rohit sat with a big icepack on his arm. Mental conditioning coach Paddy Upton had a long chat with him.
Rohit then went back into the nets and just defended a few easy throwdowns. He continued to bat normally and tried the pull shot that led to his dismissals. The pull has been Rohit's trademark shot and no one can pull quite like him. Rohit, who has not been in the best of form in the ongoing tournament, likes to play fearless cricket.