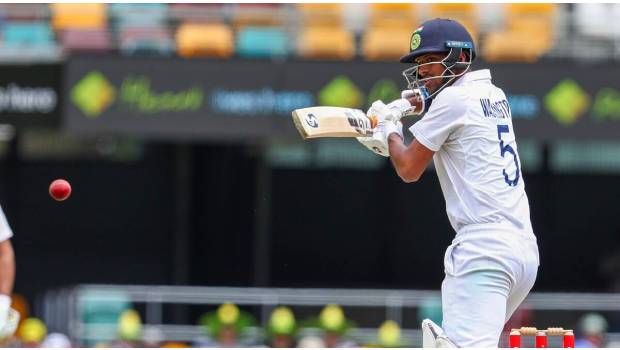 The first test of the 4-match series between India and England is being played in Chennai. On Sunday (7 February 2021) on the end of third day of the match, India has scored 257 runs for 6 wickets. Washington Sundar 33 and Ravichandran Ashwin are 8 not out at stumps.
India is still under threat of follow-on. On the fourth day, Sundar and Ashwin would like to spend more and more time at the crease, on the other hand, the England team would like to tighten their grip on the match by taking wickets. India will have to make 122 runs to save the follow-on.
Rishabh Pant missed his first century in India. He was dismissed for 91 runs. He was caught by Jack Leach off Dom Bess. Pant hit 9 fours and 5 sixes in his innings. Pant has been out in India twice on the score of 92 runs. Cheteshwar Pujara was dismissed for 73 runs. He was caught by Rory Burns off Dom Bess. Pujara played the shot in the leg side. The ball bounced off the shoulder of Ollie Pope standing nearby and Rory Burns took the catch.
Earlier, Ajinkya Rahane (1 run) returned to the pavilion as the fourth wicket. He was caught by captain Joe Root off Dominic Bess. Virat Kohli was shown the path of the pavilion by Dominic Bess. Kohli scored 11 runs. Before them Shubman Gill scored 29 and Rohit Sharma scored 6 runs.