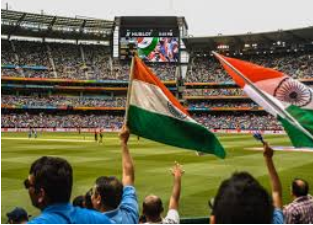 Recently Naseeruddin Shah publicly bashed Virat Kohli for not playing the gentlemen's game in the right spirit. And even teased the Indian captain by completing his comment "I have no intention to leave this country". Lately, the Indian Captain has received a bit of criticism by people for his aggravating aggression on-field.
It was first commented by Justin Langer during the first test which had no bearing on the Indian captain. Things began to move fast in the second test in Perth between Tim Paine and Virat Kohli, where Paine was heard speaking to Murali Vijay about his dislike of Kohli as a person. Since then a lot of ex-players and celebrities have jumped into the debate. With the Likes of Sunil Shetty, Zaheer Khan, Parveen Kumar defending the Indian skipper.
Even Allan Border came forward and defended Kohli character and said it is his passion for the sports. Allan Border also believes the Kohli-Paine showdown has balanced the cricket best odds for the boxing day test match at Melbourne. But there were a host of ex-players who didn't like Kohli aggression, most notably Mike Hussey, Mitchell Johnson and even India's Sanjay Manjrekar who believes the skipper should tone down his on-field antics.
The fans are divided on the issue as twitter is filled with compliment and complaint about the captain's behavior. All of this started after Naseeruddin Shah comment, eventually people started trolling him as well and dug up an old video of him speaking loudly with reporters. Some people have also question Virat's captaincy after the selection debacle where cricket betting tips favored Australia after India didn't picked R Jadeja.
With KL Rahul and Murali Vijay one of the worst opening partnership of modern times, the pressure is on the Indian captain again. But the rumor inside the Indian dressing room suggests that Virat Kohli and Company is unbothered by such comments and they will play the game as they suit. With the boxing day test match set to start on 25th cricket betting tips suggest a more batting friendly pitch and a draw will be the likely result unless the two bowling attack performed a miracle.
Virat Kohli would again be under the microscope for his selection, fielding tactics etc. If India didn't win the test, expect this debate to continue for a while.