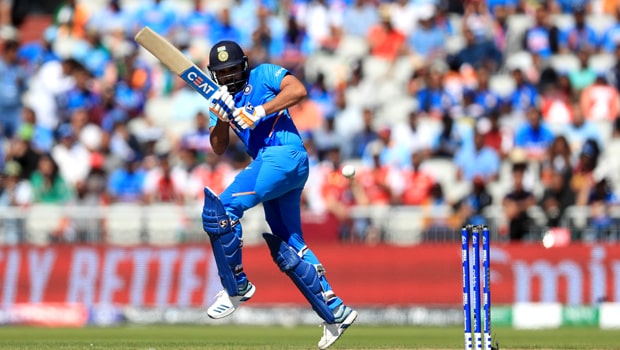 The fate of every encounter is decided by some key inside battles and it would be no different when England take on India at Edgbaston on Sunday. It will be a must-win clash for England after losing their last two matches against Sri Lanka and Australia respectively. India, on the other hand, are well placed to qualify for the semifinals having accumulated the required points despite playing the least number of matches in the tournament thus far. So, let's have a look at the key battles that would go on to make a direct impact on the outcome of this match.
The Indian opener and the English pacer have never faced off against each other in international matches. However, they have gone up against each other in the Indian T20 League in the last couple of years and Archer has enjoyed a fair amount of success against Sharma. Even though he has bowled only four deliveries to Sharma over the course of the two editions of the league, he has dismissed him two times already and, that too, having conceded just two runs in the other two deliveries. So, Archer will have a mental edge while bowling to Sharma on Sunday. However, the Indian opener has been in good form in this tournament and it remains to be seen whether he is able to eliminate his threat this time around.
Even though Kohli averages a healthy 44.48 against England, he will still need to deal with the threat of two English bowlers during two different stages of the innings. Everyone knows how good Chris Woakes is with the new ball. So, if England manages to get rid of one of India's openers and bring Kohli to the crease early, statistics suggest that he will need to play him carefully. Although Kohli has scored 79 runs in the 85 deliveries he has faced from Woakes in ODIs, he has been dismissed thrice as well along with playing out 52 dots. So, it is going to be a nice battle between the two individuals. However, he will need to deal with another threat even if he negotiates with Woakes successfully. Rashid has enjoyed a fair amount of success against Kohli of late and has a record of dismissing him twice in ODIs, having conceded just 49 runs in a total of 57 deliveries bowled to him. 21 of them have been dot balls too.
Joe Root has been in good form in World Cup 2019. He has already scored a couple of centuries and also performed well the last time India took them on in English conditions as well. He averages over 50 against India in ODIs and they would desperately want to get him dismissed cheaply this time around. However, that will depend a lot on how their spin duo of Kuldeep Yadav and Yuzvendra Chahal performs. Root has faced a combined total of 124 deliveries from the duo and has comfortably scored 110 runs and, that too, having been dismissed only once. So, Root has the upper hand while going into this encounter but all it takes is one good delivery to turn things around.
Written by: Prasenjit Dey