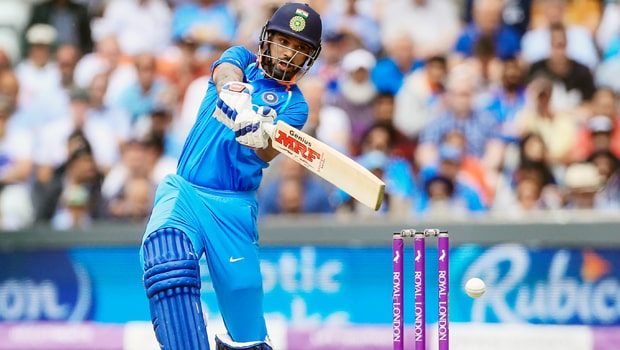 A batsman like Shikhar Dhawan is often underrated in a team that consists of two ODI batting stalwarts like Rohit Sharma and Virat Kohli. What the duo has achieved over the last few years has changed the very definition of batting in ODI cricket. While Kohli has killed one run-chase after another, Rohit has eaten bowlers alive to satisfy his appetite for double hundreds.
Amidst all the destruction caused by these two, Dhawan has silently gone about his business having scored over 5000 runs at a steady and healthy average of 44.62. These figures are quite significant by all means. In fact, Dhawan would have been hailed as a hero if he would have belonged to any other team in the world. But in a team like India, he will always be seen as a sidekick to Rohit and Kohli.
However, when it comes to playing in 50-over ICC tournaments, Dhawan has always shunned his side-kick image and emerged as India's main protagonist with the bat. Just like the old saying, 'Cometh the hour, cometh the man', Dhawan also takes his game to another level on the big stage.
It all started in the year 2004 when he smashed 505 runs at an average of 84.16 during India U19's run to the semifinals of the U19 World Cup that year. Although it took him a long time to make the leap into the senior level after that, he recreated his U19 World Cup performance in his first major ICC tournament at the highest level.
With 363 runs at an average of 90.75, Dhawan emerged as the highest run-getter of Champions Trophy 2013 and turned out to be the key figure behind India's title victory. His exploits didn't end there as he continued his rampage in the next two ICC tournaments. His tally of 412 runs at an average of 51.50 played a key role in India's run to the semifinals of World Cup 2015 once again. Although he didn't turn out to be the highest run-scorer this time, he was still the highest run-getter among the Indian batsmen.
But old habits die hard!
He ended up with the tally of most runs yet again — 338 runs at an average of 67.60 — during India's run to the final of the ICC Champions Trophy 2017.
So, he has not only done it once but he has done it twice, and then thrice. And if the fourth time gave us any measure of his consistency and hunger for big stage runs, we can safely say that he will pretty much nail the act for the fifth time as well.
Written by: Prasenjit Dey