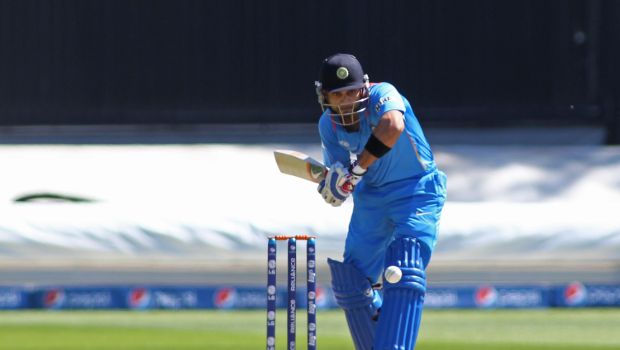 Team India had been accused of flopping under pressure in important knockout games. India's defeat against New Zealand had pushed them to the verge in the T20 World Cup. The tension was obvious from the moment skipper Virat Kohli lost the toss. Men in blue have hit just six sixes in 40 overs and had taken only two wickets from their opponents. India is behind Namibia in the points table of the Super 12.
Virat Kohli said in a post-match presentation that team India needs to be brutal in the upcoming matches. Kohli admitted that he and his men were not brave enough with the bat or ball. Kohli added that though the batsmen did not score much to defend, team India lacked confidence when walked out to the field. New Zealand had more intensity.
Virat Kohli said that the fans expect a lot from the Indian players when they play on a big stage. Every player who plays for India has to take it up. Kohli added that his men would manage together as a team to overcome this tough situation and register good wins.
Men in blue failed to do it in the last two games. Kohli finished that players should not start playing differently because of the expectations; instead, they should play their natural game.
Indian batters should play according to the pitch condition. They should score some decent total and provide a cushion for the bowlers to attack. India will take on Afghanistan on 3rd November.