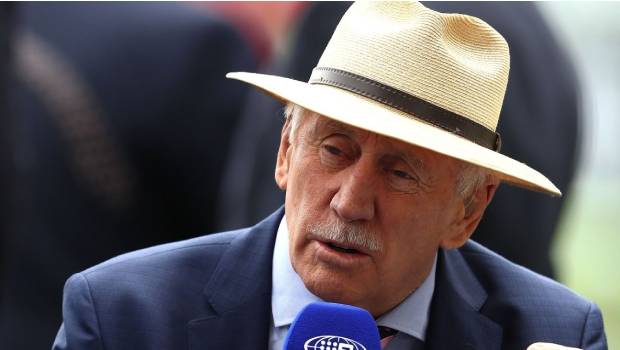 Australia's legendary cricketer Ian Chappell believes that Virat Kohli's departure after the first India-Australia Test next month will leave a "big hole" in the visiting team's batting line-up and he feels it would give way for a dilemma in the selection process that could ultimately be a key factor of deciding how the series could pan out for both teams in the coming weeks.
Kohli will be returning back to India under paternity leave for the birth of his child after the first Test in Adelaide which would be played from December 17 to 21. Ian Chappell is very confident that this bizarre situation would in return be a great opportunity for young Indian players to show their talent on an international stage.
Ian Chappell in his recent column that he wrote for ESPNcricinfo said the absence creates both a big hole in the Indian team's batting order and also a great opportunity for the nation's talented young players to make a name and cement their position for future series'.
He also added in the column mentioning this series to be a great contest between two great cricketing nation and with Kohli missing out from few matches has added more intensity into the series where India will have to make few crucial selection decisions. He ended the discussion by saying the result could very well come down to which team is the bravest set of selectors.