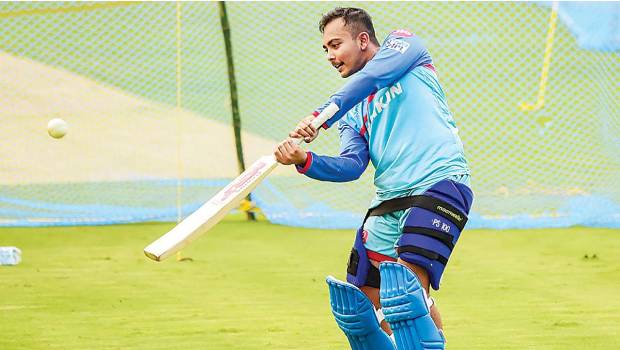 Prithvi Shaw had a torrid time in the opening Test match in the ongoing Border-Gavaskar Trophy 2020-21 edition. Being preferred over Shubman Gill, Shaw's poor run of form continued as he departed for scores of 0 and 4 in the Adelaide Test.
Former Australia wicketkeeper-batsman Adam Gilchrist ahead of the second Test wrote in his column that in both his innings, Prithvi's early dismissal put the team on the back foot. The much hype that surrounded Prithvi Shaw made many of his technique to be scrutinized by experts and the gap between his bat and pad was clearly exploited.
Gilchrist further mentioned that the youngster was prone to shots that can backfire in Australian conditions. Gilchrist did say Shaw to be a talented youngster and his performance will put the Indian selectors into a pickle as they select the squad for the Boxing Day Test.
Gilchrist similar to other former Australian cricketers wasn't impressed with Cheteshwar Pujara's slow batting pace on Day One of the first Test. But he did point out that the players lacked defensive batting in the second innings which eventually brought the downfall of the Indian team in the second innings.
As per reports, it seems Prithvi Shaw would lose his spot in the squad for the second Test match either to Shubman Gill or KL Rahul both of whom showed a disciplined performance during the practice Test match prior to the series.