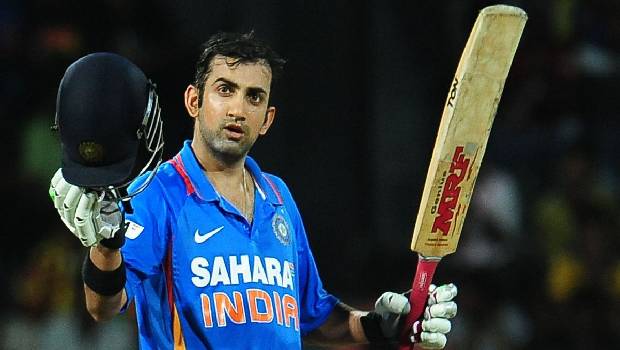 Former Indian opener Gautam Gambhir said in a recent interview that he believes if Dhoni had played at No. 3 batting position, he would have broken most records. Gambhir was asked in the interview who would he choose to chase a target between the Indian skipper Kohli and Dhoni. He answered that it is tough to choose between the two players since Kohli bats at No. 3 position and Dhoni at No. 6 or 7.
Gambhir felt the flat pitches of Jharkhand where the former skipper had his early training would have made him invincible if he had played at No. 3 position for the national team. He also said that cricket would have seen a different Dhoni if he had not captained the national team and play at No. 3.
Dhoni for the major part of his career batted at the lower order in every format of the game. His presence of mind and batting skills to turn match's decision towards his side single-handedly earned him the tag line as 'The Finisher'. Many domestic and international players in cricket have said on various occasions as Dhoni is the greatest finisher to ever grace the sport.
Former Indian pacer Irfan Pathan was also asked the same question for which he said Kohli would still be a better option to play at No. 3 because he has the required techniques to perform at that position.