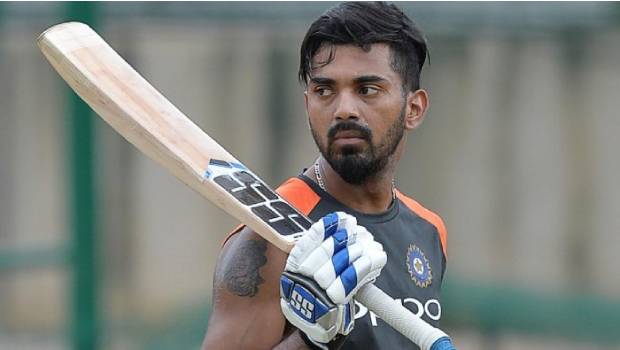 International Cricket Council released the latest Test rankings list on Wednesday. KL Rahul re-entered the test batsman rankings in 56th position last week. Rahul played a big role by scoring a brilliant 129 in the first innings against England and helped his team to win the match.
KL Rahul's excellent knock in the second Test at Lord's has boosted his rating points. He jumped 19 spots to reach 37th place in the list. Indian skipper Virat Kohli continued to remain at the fifth position. Kohli failed to score in the second test at Lord's.
Virat Kohli's poor performance in the ongoing England series made him come down a spot last week. Indian opener Rohit Sharma retained his sixth position by performing well against England. Indian wicket-keeper batsman Rishabh Pant, who was not great with the bat, retained his seventh position.
England captain Joe Root overtook Kohli after the first test against India. Joe Root who was in fifth place has raised two slots to reach the 2nd position after the second test. New Zealand skipper Kane Williamson remains at the top with 901 rating points.
In the test bowler rankings list, Indian Yorker specialist Jasprit Bumrah dropped a slot to 10th while another pacer Mohammad Siraj, who took eight wickets at Lord's climbed 18 spots to reach 38th place.
Ravindra Jadeja went down a spot to third in the test all-rounder rankings while senior spinner Ravi Ashwin is in the fourth position. Ravi Ashwin had not played in both the tests against England.