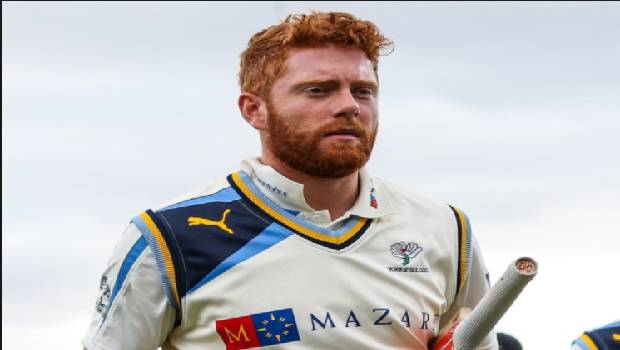 In an unchanged  English side Jonny Baristow will be keeping the wicket against India at The Oval for the fifth and final Test against the visitors.
Baristow had broken his finger during the third Test but had taken up to bat in the fourth test while Joe Buttler had taken the gloves.
England captain Joe Root had said :"He's done a really good job for us in the past 18 months and deserves the opportunity to keep it,"
It will also be the final Test for opener Alastair Cook as also the final Test of the series, which begins Friday.
England have already clinched the series by winning the Southampton on Sunday.  They lead by 3-1.
After Baristow suffered the injury its an open debate as to who should keep the wicket for England, with Buttler their limited-overs gloveman returning to the Test side at the beginning of this summer.
While Buttler performs better as a batsman when he does not keep the wickets, Baristow on the other hand has a record of scoring better when he keeps  the gloves.
Whilst Buttler's maiden ton in the Nottingham third Test came when he deputised for Baristow, Baristow's Test hundreds have all come during the first innings of a match, before he keeps the wickets.
At The Oval on Thursday, Root told BBC Sport: "Jonny keeping is how I see it currently. Things might change in the future, you never know, but I think this is the most sensible thing,
"If you look at the workloads and the amount of cricket we play, sharing it out between formats seems like a sensible option, making sure long-term we have everyone on the park making sure they are fresh and ready to go."