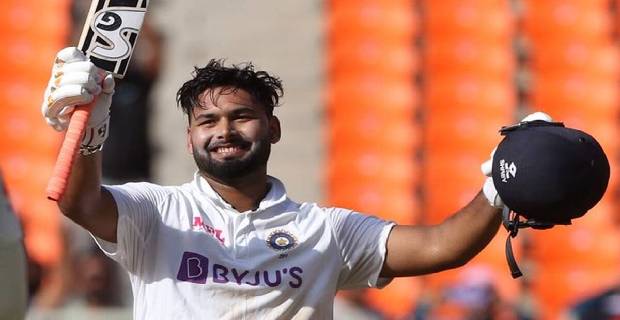 BCCI confirmed that two players of the Indian team have tested positive for COVID-19. BCCI added, Three more members of the team Wicket-keeper batsman Wriddhiman Saha, stand by player Abhimanyu Easwaran, and bowling coach Bharath Arun have been isolated, as they were in very close contact with Garani. The Vice-President of BCCI Rajiv Shukla said no other player has been affected by the virus.
Rishabh Pant was the first to be tested positive on July 8. Training assistant Dayanand Garani was tested positive on July 14 following the RT-PCR tests in London. The other three will remain isolated in their rooms for 10 days. BCCI granted a three-week break time for every member of the team and also permitted them to take their families since they lived in a bio-bubble environment for almost a year.
Earlier Risabh Pant was seen at Webley stadium watching a match of EURO-2020, which was much crowded. Now he is in the finishing stage of his self-quarantine period. BCCI has said that Pant is closely monitored by the medical team and will join the squad, once he tests negative for the RT-PCR test.
An official from the BCCI informed that the above-mentioned players and the staff will not travel or play the practice match at Emirates Riverside which begins on July 20.
BCCI confirmed that the entire Indian contingent was vaccinated with the second dose of COVID Vaccine earlier this month. These COVID-19 cases have made a scary and tense situation. The first test of the Five Match series begin against England begins on 4th August.