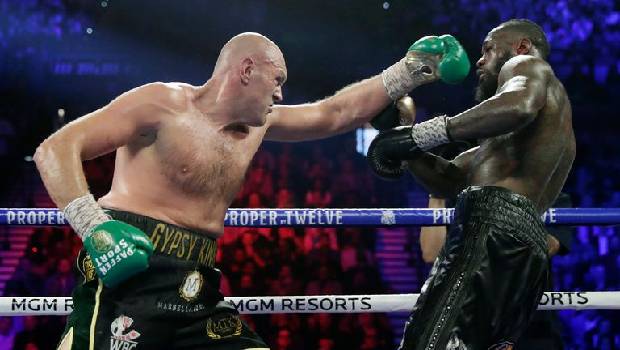 Tyson Fury recently has confirmed his world heavyweight title fight against Anthony Joshua will be taking place in Saudi Arabia on the 14th of August. This fight between both the British fighters is billed as one of the biggest fights in heavyweight boxing for decades and the winner to merge from this bout will become the undisputed champion. Joshua who is 31 years now holds the WBA, WBO and IBF belts, while Tyson Fury is the WBC champion.
This fight will see 4 belts being put on the line during a heavyweight fight for the first time in the history of boxing.
The last heavyweight champion from Britain was Lennox Lewis during the years 1999 and 2000. This was an era where fighters didn't need to hold the WBO belt to be recognized as the undisputed champion.
Fury made this announcement through a video that he posted on his Twitter handle where he said all eyes of the world will be on the Kingdom of Saudi Arabia and that he cannot wait to smash Anthony Joshua on the biggest stage of all times. He added by saying this fight is going to be the biggest sporting event ever the planet earth has ever seen.
Once Fury defeated Deontay Wilder in February last year to capture the WBC title plans were set in motion for a fight between Fury and Anthony ever since. This plan came into reality when Anthony avenged his only career loss to Andy Ruiz Jr. This fight also was staged in Saudi Arabia, at the Diriyah Arena.
A fight between Fury and Anthony is no surprise to people since it was eventually bound to happen. Joshua's promoter Eddie Hearn or Fury's co-promoters Bob Arum and Frank Warren have also officially confirmed the bout will take place. Hearn had said last week that the fight would take place in Saudi Arabia but at that time Fury had not mentioned any venue.
There are also criticisms about Saudi Arabia from the campaigners accusing the Middle East country of trying to clear its human rights record through sports.