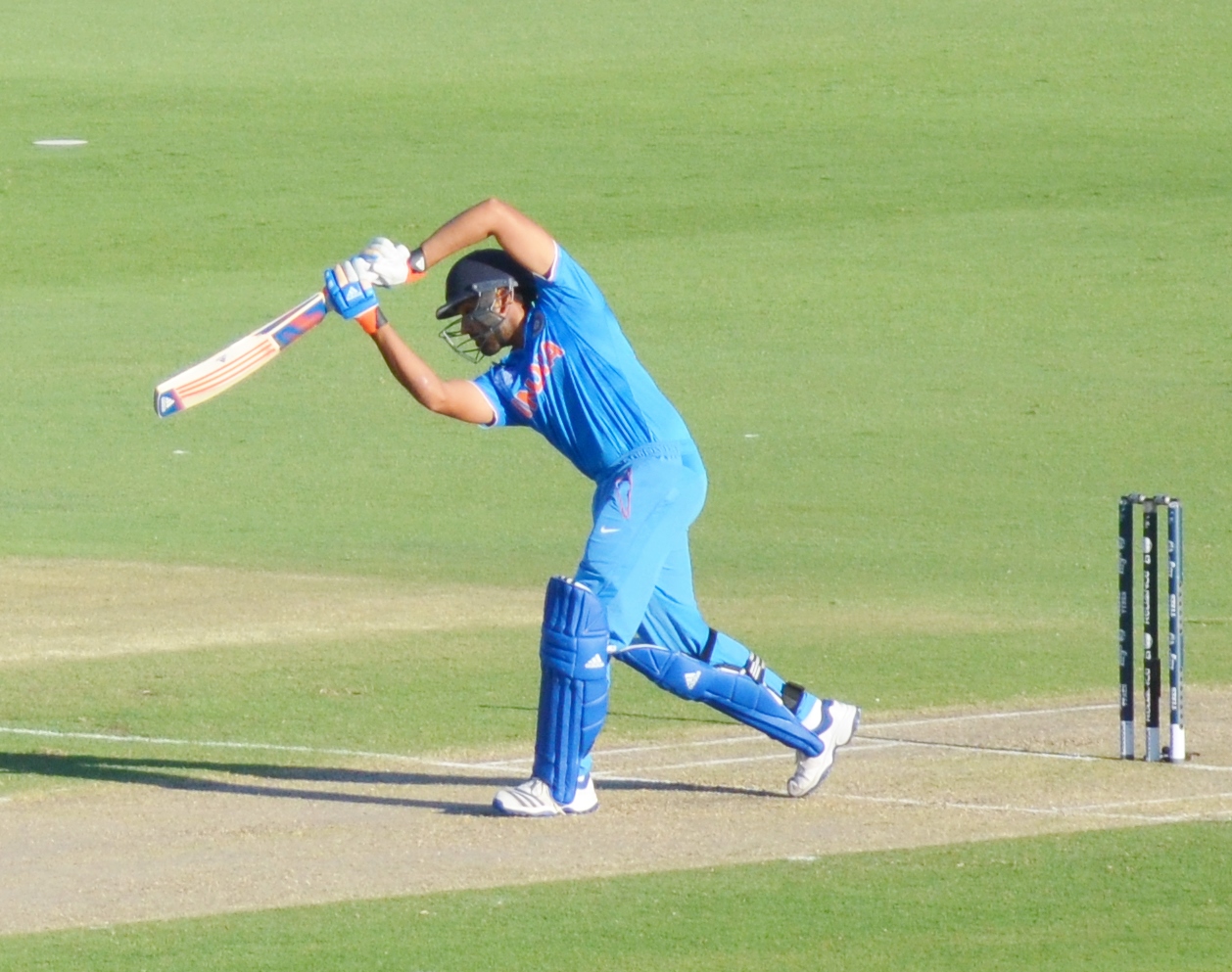 Since the time he was promoted to be the opening batsman, Rohit Sharma has a career that has taken a wide turn. His rise has been phenomenal.
Rohit became the leading scorer after he scored 162 during the fourth ODI in Mumbai, he has also become the leading run getter for India in ODIs since 2013. Going past the Indian captains 160 that he scored in South Africa earlier this year.
It was in 2013, when Rohit got his first double centry against Australia at Bangalore and since then has been holding his record of being the highest scorer in India in a year.
He has scored 150 or more seven times in ODIs and also holds the record just by himself.
He has this to say "While batting, I don't think about scoring hundreds or double-hundreds. I just want to go bat, score runs and get the team to good positions,"
Most often than not he has a knack of scoring a hundred each time he crosses 50 runs. He scored an unbeaten 111 against Pakistan after he had scored 52 and 83* during the Asia Cup. In the first match of the series he had scored 50 and 152 unbeaten. The pattern was the same during the match in Mumbai where he decimated the West Indian attack after reaching 50 runs.
His score of 162 he had 20 fours and four sixes. Ambati Rayudu was the other batsman who scored a hundred off 81 balls 8 fours and four sixes.
Meanwhile the English team was told to be vigilant due to the ongoing political crisis in Sri Lanka.