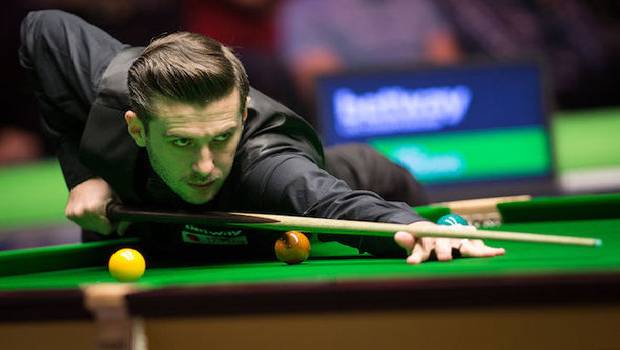 World Snooker Championship is an event that is part of the UK Government's first scheme to allows crowds to return back into stadiums and courts with the nation already been receiving many relaxations of coronavirus rules. The two sessions saw a crowd of nearly 600 fans with a full house being expected in the coming days.
Selby during the game fired back seven of the nine frames to win Sunday's evening session and heading into the penultimate session holds a healthy advantage over his opponent.
Selby narrowed the gap to 5-4 by pulling off an 85 point clearance but Murphy soon re-established his two-frame lead with the game showing some shift in the momentum between both the players.
But the Leicester man soon the next two frames and leveled the game at 6-6. Murphy did manage to nudge back in front and showed the audience his final significant contribution of the night.
Selby went on to win the next 4 frames and came a full circle playing dominantly and took the lead after many to and fro plays between both the players. At the end of the first session, Murphy had established a lead of 5-3 as he looked to win his second title with the first coming in 2005.
Earlier in the game, Murphy missed on the chance of a frame-ball to take a lead of 3-0. Coming off from the semifinal form against Kyren Wilson where he won the opening 2 frames of the final and a break of 65 saw him extend his lead.
But a missed red was the only opportunity that Selby wanted to clear to brown and take the frame. The break of 89 in the next frame saw the 3-time champion to level the game.
If the levelling of the game seemed a bit too ominous, Murphy quickly recovered from his setback with a break of 75 to again take the lead and then went