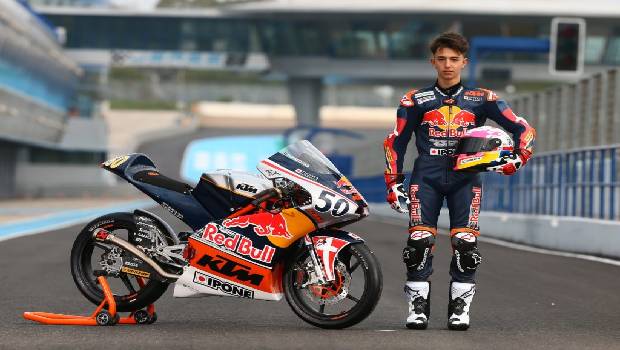 A collision during qualifying for the Italian GP has taken the life of Swiss Moto3 rider Jason Dupasquier, organisers MotoGP said on Sunday. The MotoGP tweeted, "We are deeply saddened by the loss of Jason Dupasquier." On behalf of the entire MotoGP family, we extend our condolences to Jason, his team, family, and loved ones. You will be sorely missed, Jason. Ride in peace," the statement concluded. Dupasquier was admitted to the Careggi hospital in Florence following the multi-bike accident at Mugello, where he suffered brain injuries "incompatible with life".
Dupasquier, a second-year Moto3 rider, fell while qualifying and was hit by at least one bike, causing him to slide along the track. On the circuit, doctors treated him immediately before airlifting him to the hospital.
In addition to having a chest operation overnight, he had suffered "severe brain damage", hospital officials told AFP on Sunday.
FIM, IRTA, and DORNA, the sport's official commercial rights holder, released a joint statement following the tragic news.
It read "Following the tragic accident that occurred during Moto3 Qualifying 2 of the Italian GP, it is with deep sadness that we report the death of Moto3 rider Jason Dupasquier."
Even after the best efforts of circuit medical staff, as well as all others who attended Dupasquier, the hospital announced that the Swiss rider had sadly succumbed to his injuries. His team, Pruestel GP, had also pulled out of Sunday's race as all their thoughts are with him."
Several riders, including Tom Luthi, a Moto2 rider from Switzerland, withdrew from Sunday's race so they could be near Dupasquier's family in the hospital. The other victims of the horrifying accident were Japan's Ayumu Sasaki and Spain's Jeremy Alcoba. Both were reported as "fine" by organizers.