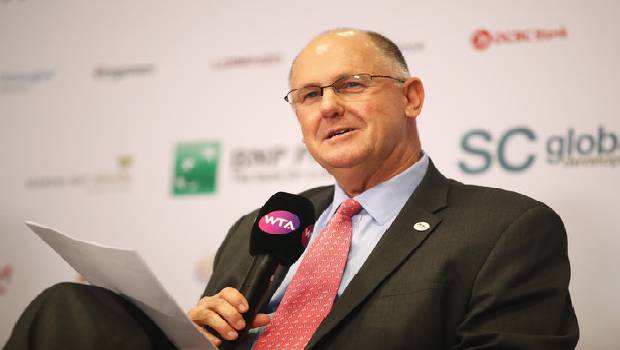 On Friday it was announced that all international tennis tournaments of WTA and ATP scheduled to play in China for this year are canceled. This decision is made after China said it will not be hosting any major sporting events for the rest of 2020 due to the coronavirus pandemic. China's decision has turned out to be a huge drawback on the efforts of WTA and ATP to restart the sport. Now due to this Shanghai Masters and WTA Finals will not take place this year.
Head of Women's Tennis Association Steve Simon in his statement said that they are extremely disappointed about their international events not taking place this year. But they respect the decision made by the Chinese government and are keenly looking forward to returning back to China by next season. He thanked the continuous support of the fans, partners of the event around the world and that the association will move forward with other tournaments scheduled for the upcoming months. Reciprocating the same the ATP also announced the canceling of all its tournaments in China. Andrea Gaudenzi chairman of ATP said in his statement the association understands the decision of China and respects it. He also assured ATP will abide by the decision like it has been doing throughout this pandemic. Before this decision, the Wuhan Open was scheduled to be held in October but now unfortunately it's been called off. Since Wuhan province was the epicenter of the outbreak for the global pandemic many were positive and ecstatic to see this year's Wuhan Open get hosted.
The ATP announced the Washington DC tournament that was said to be the beginning of the men's tennis season one month from now has been dropped. The tennis season has been at a halt since mid-March because of the coronavirus outbreak worldwide and is attempting to restart. Though the Cincinnati Open and US Open are scheduled to take place in New York from August 20 with a few major names from men's tennis being uncertain of attending the tournament. In these past few week's players such as Nadal and Djokovic have said their uncertainty or concerns of attending this year's US Open. Tennis legend Roger Federer after undergoing his surgery recently announced he will not participate in any tournaments for the remainder of this season.