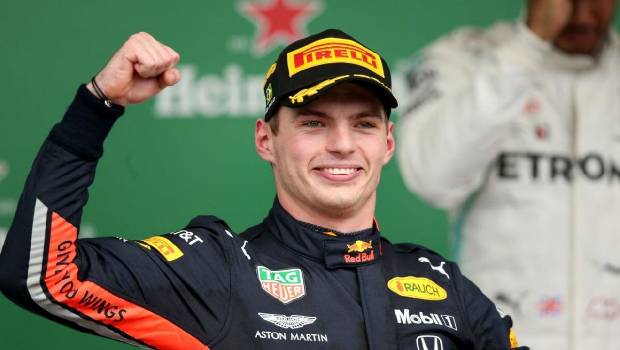 Max Verstappen won the Emilia Romagna Grand Prix in an incident-packed race. Such was the race, that even great Lewis Hamilton's hopes fell to pieces with a highly uncharacteristic error.
In a track with tricky wet and then drying conditions Max Verstappen showed his masterclass of control. On the other hand, the world champion made a mistake that led to him crashing out only to then return back to deliver a superb recovery to finish in second place. Lando Norris secured a third place for McLaren while Charles Leclerc finished fourth for Ferrari and his teammate Carlos Sainz in fifth. The Red Bull driver with a flawless drive took the chequered flag 22 secs ahead of Hamilton.
The Britain driver had started from pole although he lost the lead to Verstappen at turn one, the pair were locked in a mighty struggle from then on to the mid-point of the race when an unlikely unforced error put Hamilton off at the Tosa corner. A moment of exceptionally rare weakness on behalf of the world champion. He came back to fight on but the race belonged to the Dutchman who had not put a foot wrong. Hamilton still leads the world championship by just one point from Verstappen.
A race that saw plenty of yellow flags was ultimately suspended after a huge crash involving Bottas & Russell. Fortunately, both the drivers didn't suffer any injuries.
Verstappen in his post-race interview said the conditions were very challenging out there, especially at the beginning of the race. He thought their team managed everything well, despite the small moment of mistake at his restart.
Hamilton after the race congratulated Max for his first win of this season and gave credits for his fantastic job and solid performance during the weekend.
Hamilton also congratulated Lando for his podium finish and expressed that he was happy to see his former team McLaren back up there. He did feel it was not his best day on a race track but he was grateful to bring his car home. It's the first time